Telehandlers are often used in agriculture, on construction sites, and elsewhere where equipment is necessary to reach high off the ground to move items. Any operator driving a telehandler must receive certification ahead of time to avoid violating OSHA regulations.
What is a Telehandler?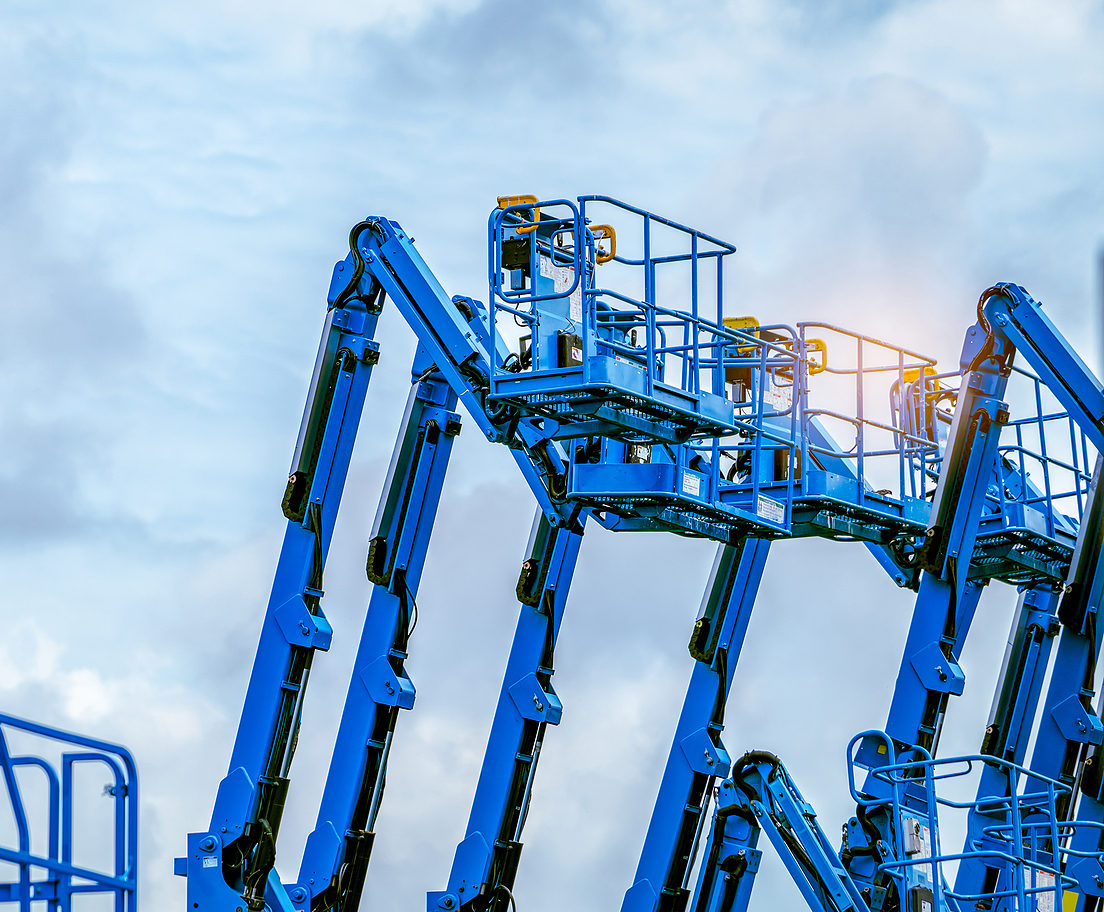 A telehandler is a machine which includes an extendable arm and may have other attachments added, such as a winch or bucket to perform a wide variety of tasks. Pallet forks, sweepers, and work platforms can be fitted to it, making it versatile enough for different industries. The telehandler lift may move items or carry people, move earth, clean a worksite, or remove snow. With four wheels, this machine can be moved all around a worksite. The boom extends forward over the vehicle with varying height limits. It can move in different directions and even travel on the road. Originally, the telehandler was most often seen in agriculture, but it's versatile nature makes it ideal for many industries, including construction, warehouses, and structure repair and maintenance.
How to Drive a Telehandler
Once you get inside the cab, you must turn the ignition just like with any other vehicle. The system will need to run through its diagnostics before you turn on the engine. Once the engine is started, you will use the steering wheel to control the direction the telehandler moves in. Controls are located on the left side of the machine to manage the wheels.
You choose which mode you want to use for steering. All-wheel steer mode allows you to make changes to the direction of all four wheels. Tires move in the direction of the steering wheel. With two-wheel steer mode, only the front wheels turn, and rear wheels are locked. Crab steer allows the telehandler to move in a diagonal with all wheels moving in the same direction, which is helpful to get out of tight spaces.
For most telehandlers, the joystick is located on the right of the steering wheel, which controls the boom. Pull the joystick towards you to lift the boom up. Push it away from you to lower the boom back down. If you want to learn how to operate a telehandler lift, you'll need to receive certification and proper training. Without this training, you could hurt yourself, harm others, and subject the company to fines from OSHA.
Telehandler Operator Certification Needs
A telehandler operator must be certified before they can drive one of these machines. Employers may not allow their workers to operate a telehandler lift until they have been trained and certified. OSHA requires certification, which includes learning how to inspect the machine, how to operate it, and how to identify and avoid hazards.
To become certified, you can take an online certification course from CertifyMe, which will show you how to operate a telehandler and prepare you to work in this career. This course is self-paced, allowing you to complete it from anywhere and in your own time. You will also need to pass a hands-on certification test administered by a certified trainer. An employer can get an employee certified as a trainer with the "train the trainer" course from CertifyMe, which will allow them to test all other employees who are getting certified for telehandler operation.
Consequences of Not Certifying Employees to Drive a Telehandler
Failure to certify an employee before they begin driving a telehandler can result in penalties and fines from OSHA. A business can be audited by OSHA at any time if they aren't in compliance when it comes to telehandler operator certification.
CertifyMe conducted a survey with 100 participants. Of those 100, 85 had already received some type of fine from OSHA before with 57 being fined more than $100,000. Over half at 53 had their safety plan audited by the agency.

Telehandler FAQs
1. What is another name for a
telehandler
?
A telehandler may also be known as a reach fork truck or a telescopic forklift because of the attachments and extension of the boom. Other names include teleporter, lull, or cherry picker.
2. How fast does a telehandler go?
A telehandler can go as fast as 25 mph.
3. How much weight can a telehandler lift?
The maximum weight restriction on a telehandler will depend on several factors, including the type of attachment, speed of the wind, and extension of the boom, but some models have a capacity of up to 12,000 pounds or more.
4. Can a telehandler be driven on the road?
If the telehandler has been registered and licensed for road use, it can be driven on a public road.