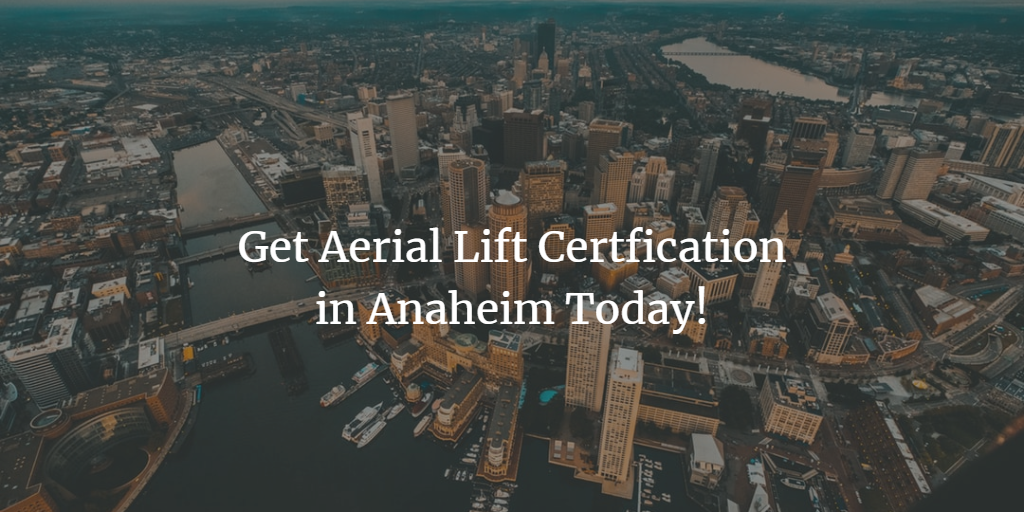 There's far more to Anaheim today than just Disneyland. Founded by a group of German American settlers who had migrated south from San Francisco in the mid-19th century, Anaheim remained a sleepy agricultural community until 1955, when Walt Disney opened what was to be his first of many theme parks throughout the world, including locations in Florida, Paris, Hong Kong, Tokyo and Shanghai. A boom in hotel and motel construction to house tourists and visitors soon followed.
Located in Orange County just south of Los Angeles on the banks of the Santa Ana River, Anaheim today has a population of more than 350,000 permanent residents and is the 10th largest city in California. Although Anaheim's economy is largely related to tourism, the city also has a diverse industrial base that produces everything from electronics and aircraft parts to hydrotherapy spas and canned foods. The Anaheim Canyon Business Park, which houses more than 2,500 business that employs more than 50,000 workers, contains 63% of Anaheim's industrial space, and is the largest industrial district in Orange County.
Some major corporations with a presence in Anaheim include AT&T, General Dynamics, Hewlett Packard, Fujitsu, Panasonic, Fisker Automotive and Raytheon. Many of these and other businesses in and around Anaheim often need properly trained aerial lift operators. To qualify for these positions, you'll need an Anaheim aerial lift certification to prove that you're qualified to safely operate the equipment, which can be dangerous in the hands of an untrained operator. For the most convenient and comprehensive OSHA-approved aerial lift certification in Anaheim and Orange County, count on CertifyMeOnline.net for all your aerial lift and aerial lift training needs.

Get Certified in 5 Easy Steps
It's fast, easy and affordable to get your Anaheim aerial lift certification when you choose CertifyMeOnline for your training – just follow these five simple steps!
• Begin the process by registering your company on the CMO website.
• Register your appointed project coordinator and lead operator.
• Using a smartphone, tablet, PC or another digital device, have each of your employees log in and register on our website..
• Once they've registered, your employees view the training materials and take the aerial lift operator certification exam. Although there are no time limits, the test can be completed in as little as 60 minutes. All training and exam materials are available online 24/7.
• After they've passed the exam (our pass rate is 100%), their certificates and temporary operator cards. can be downloaded and printed. Permanent cards will be mailed to them within 7 to 10 days.
That's it! Your operators are now OSHA-approved to legally operate aerial lifts in Anaheim!
Getting Anaheim aerial lift certifications for your employees is a simple and straightforward procedure. CertifyMeOnline.net instructors are always available to help you through the entire process and make sure all the necessary tools and materials for your workers to acquire their aerial lift certifications Anaheim are at your disposal. When prospective clients ask to see evidence that your aerial lift operators have been properly trained and certified or OSHA auditors come knocking your door to conduct a surprise safety inspection, you'll have all the necessary Anaheim aerial lift certification documentation on hand.
Anaheim Aerial Lift Training Certification in Less Than an Hour!
The experts at CMO are always up to date on the latest OSHA requirements and guidelines. We'll make sure you have all the required paperwork to prove your employees have been trained, certified and are eligible to legally operate aerial lift equipment in Anaheim. At just $75 per employee, aerial lift training and certification in Anaheim is a fast, easy and affordable process. Stay one step ahead of the curve – avoid OSHA fines and improve workplace safety by having each of your operators receive their Anaheim aerial lift certifications.
CMO training and testing will allow your operators to legally and safely operate aerial lift equipment in Anaheim, and can be completed in as little as an hour. Since the training and certification process is quick, easy and affordable, there's no reason to put off becoming OSHA compliant by having your workers certified to operate aerial lifts.
Anaheim Aerial Lift Certification is Important for Both Operators and Employers
The benefits of OSHA-approved training and certification are twofold. If you're an employee looking for a great job, aerial lift certification Anaheim will open up a whole new world of opportunities. Construction firms, distribution centers, engineering companies, utility companies, public works agencies and more all rely on skilled aerial lift operators to perform various workplace tasks. Without proper Anaheim aerial lift certification training, you're limiting your chances to land one of the many well-paying jobs in Anaheim and the surrounding area.
From an employer's standpoint, having your aerial work platform (AWP) workers and aerial lift operators trained and certified by an OSHA-approved school is crucial. With CMO's Anaheim aerial lift certification, you'll rest easier knowing that your company is a safer place to work, since your operators will be up to date on the very latest OSHA regulations.
CMO's lift training portability is another advantage for both operators and employers since the certification isn't limited just to Anaheim or Orange County. If you're an operator who's relocating, your certification is valid in most areas across the country. If you're an employer whose company is involved in a project outside Anaheim and you need training right away, remote employees can still obtain their aerial lift certification while they're away from the area, since all training and testing is done online. As long as there's a reliable internet connection, your workers can complete the coursework using a smartphone, laptop or another digital device anywhere and at any time!
Have you been putting off getting your aerial lift certification Anaheim? CertifyMeOnline will guide you through our fast and easy five-step process. Getting your Anaheim aerial lift training and scissor lift certification isn't difficult, and it will help protect you from violating OSHA regulations and incurring penalties or fines. Having your operators certified will also help your company stand out from the competition.
Free Renewal and Refresher Training
OSHA requires aerial lift and aerial lift operator certifications to be renewed every three years or whenever there's been a workplace accident involving an aerial lift. The reason is that recertification is the best way to ensure workers are always up to date on the latest safety issues and emergency response procedures.
Refresher training is a crucial step in avoiding workplace accidents and injuries. Failure to comply with OSHA's renewal requirements can subject both employers and employees to severe penalties and costly fines. When you receive your lift operator training through CMO, three-year renewal training is free for life.

Sign Up Today!
Start enjoying the benefits of a safer and more efficient workplace. Sign up for our aerial lift and aerial lift training now, and you can be qualified to start an exciting and rewarding new career tomorrow! If you're an employer, you'll rest easier knowing your workers are OSHA-compliant and your workplace is safer. Contact us online or call us at 602-277-0615 to learn more.