New OSHA Rule Changes Just Around the Corner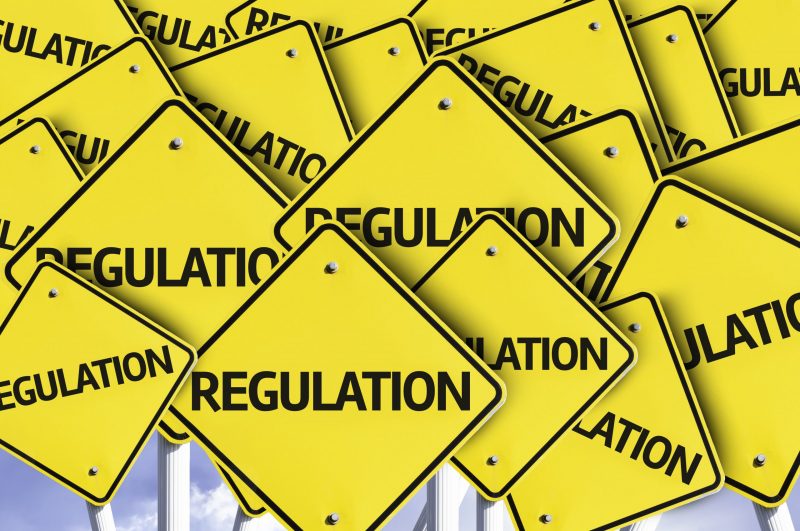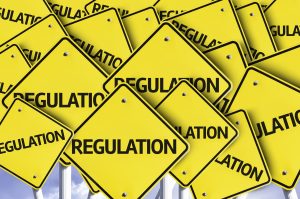 The Occupational Safety and Health Administration (OSHA) works hard to keep U.S. workers safe. The fruits of their labor can be seen in regulation updates and tweaks to current rules. For example, a few years ago, OSHA revised certain record keeping rules regarding the use of aerial and scissor lifts.
In a nutshell, the two laws were:
The list of industries required to keep regular OSHA injury and illness records has changed. The new list is based on the North American Industry Classification System (NAICS). This is a change from the former requirement of Standard Industrial Classification (SIC) codes and data from the Bureau of Labor Statistics (BLS).
How supervisors and workers must report injuries to OSHA has changed. The current requirement of reporting all work-related fatalities within 8 hours still applies. But other work-related in-patient situations like hospitalizations, amputations, electric shock and other injuries must now be reported within 1 day (24 hours) to OSHA.
A more recent change occurred in 2018. It involved a new rule for construction compliance use of crystalline silica, also known as quartz. Quartz is a basic part of sand and granite. Breathing dust that contains tiny pieces of it can cause the lungs to stop working properly. This illness can't be cured. It can only be prevented.
To help companies adapt to the new rule, OSHA provided many tools. These included training videos and FAQs. They teach how to control exposure to quartz dust when doing jobs using power saws, drills, grinders and more.
Recent OSHA Changes for 2019
OSHA revamps its standards based on industry demands, community needs, and new data that supports changes. OSHA rule changes for 2019 include:
Revised crane operator certification requirements.
Employers must follow new qualification and certification guidelines for crane workers. These include new training guidelines to help workers:
Develop the skills and knowledge to safely operate cranes
Learn to recognize and avoid risks
Increased monitoring of the workers being trained
Employers must also ensure crane workers can demonstrate the needed skills before allowing them on the job.
Larger Penalties for Safety Violations
Starting in 2019, civil penalties for OSHA safety violations increased. Fines in 2018 were $12,934 per serious violation. This increased to $13,260 in 2019. Willful or repeated violations cost $129,336 in 2018. In 2019 they cost $132,598. Failure to abate fines also increased. In 2018, these fines were $12,934 per day beyond abatement day. This number climbed to $13,260 per day in 2019.
Updated Reporting Requirements
Companies with 250 or more workers no longer have to electronically submit OSHA forms 300 and 301. Form 300 is the Log of Work-Related Injury and Illness. Form 301 is the Injury and Illness Incident Report. Now, companies only have to submit data from form 300A. This provides a Summary of Work-Related Injuries and Illness.
Form 300A must be submitted by March 2 of the year following the year listed on the form. Employers must still keep OSHA Forms 300, 300A, and 301 for five years.
Revised Beryllium Standards
In 2018, OSHA proposed revisions to the beryllium standard issued in 2017. Beryllium is a strong but lightweight metal used in cell phones, aircraft, and missiles. It is highly toxic if mishandled. The proposal rolls back some reporting requirements for workers exposed to the substance. The final ruling on the proposed changes will be determined this year.
OSHA Hazard Communication Standard (HCS) Changes
Chemical safety in the workplace is a big issue for OSHA. That's why they require that workers must know the types and hazards of chemicals used where they work. Companies that make or import chemicals must first evaluate all their hazards. Then they must prepare labels and safety data sheets for buyers of their products. Employers then provide the labels and data sheets to all exposed workers. They must also train workers how to safely handle the chemicals.
Basic HCS guidelines include:
Rules for classifying health and physical hazards of chemicals and mixtures.
Labels must include a signal word, pictogram, and hazard statement for each hazard class.
Safety data sheets have a new 16-section format.
Employers must train workers on the new label elements and safety data sheets format.
Updates in 2019 of these OSHA hazard communication standards include:
Joint OSHA/Health Canada Comparison of Labelling Requirements for Hazardous Products. Provides new guidelines for the signal words, pictograms, and hazard statements.
Joint OSHA/Health Canada Guidance on Regulatory Processes for Hazardous Products in the Workplace. Identifies the level of government or responsible party in the U.S. and Canada.
Joint OSHA/Health Canada Guidance on Labeling Pictogram for Hazards Not Otherwise Classified. Provides joint guidance on how the pictogram requirements for these hazards can be met in each country.
How OSHA Rule Changes Are Made
OSHA can create new guidelines in two ways. One is through its own initiative. The other is in response to a request. When OSHA decides new safety standards are needed, it selects an advisory board to create them. Board members represent management, labor, state agencies, and other areas. Ideas for new or revised standards may also come from the National Institute for Occupational Safety and Health.
Once new standards are developed, OSHA publishes the proposed changes in the Federal Register. The public then has time to respond – usually 30 to 60 days. OSHA then reviews the responses and presents a final version in the Federal Register. Once the changes are in effect, safety managers implement them.
OSHA guideline updates happen all the time. Keeping track of these changes can be a hassle. So can training your aerial lift workers on them. Why not let CertifyMeOnline.net handle all of this for you? Our training courses take into account all recent (and upcoming) OSHA regulation updates.
Your business will be impacted when OSHA updates their rules. CMO offers instruction for scissor lifts, boom lifts, fall protection training and much more. Keep an OSHA expert in your pocket and leave the worrying to us. The CMO contact page has different ways to reach us. If you're ready to sign up now, or would like to talk with an aerial lift OSHA specialist, just call (602) 277-0615.