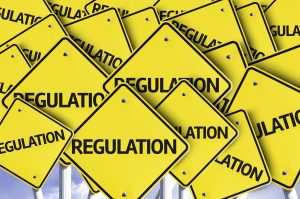 OSHA, the Occupational Safety and Health Administration, has been very busy lately with regulation updates and tweaks to current rules. And once the New Year rolls in, there will be 2 important rules to keep in mind. These rules affect workplaces in the United States, regardless if they use aerial lifts or scissor lifts. The Occupational Safety and Health Administration (OSHA) recently revised certain record keeping rules, with two key changes going into effect on January 1, 2015:
In a nutshell, the two laws are:
1. The list of industries required to regularly keep OSHA injury and illness records has changed. The new list is based on the North American Industry Classification System (NAICS), which is a change from the former requirement of Standard Industrial Classification (SIC) codes and data from the Bureau of Labor Statistics (BLS).
2. How supervisors and workers must report injuries to OSHA has changed. The current requirement of reporting all work-related fatalities within 8 hours still applies. But other work-related in-patient situations like hospitalizations, amputations, electrical shock and other injuries must now be reported within 1 day (24 hours) to OSHA.
OSHA regulation updates are happening all the time. Keeping track of these changes, and making sure your aerial work platform workers are up to date with the latest training, can be a hassle. Why not let CertifyMeOnline.net handle all of this for you? Our training courses take into account all recent (and upcoming) OSHA regulation updates. Your business will be impacted when OSHA updates their rules. Plus CMO offers instruction for scissor lifts, boom lifts, fall protection training and much more.
Keep an OSHA expert in your pocket and leave the worrying to us. The CMO contact page has different ways to reach us. If you're ready to sign up now, or would like to talk with an aerial lift OSHA specialist, just call (602) 277-0615.