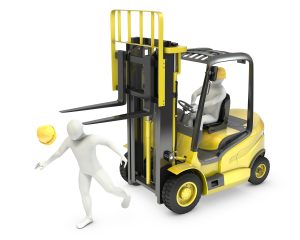 Wyoming's state OSHA department is considering changing the law to hold companies more responsible for workplace safety incidents, especially those that result in the death of an employee.
Lawmakers are looking to increase the civil penalty for serious violations. Currently, an employer can be fined a maximum amount, or "cap." But new laws would raise the maximum cost to significantly more – in some cases, up to ten times the current cap. These fines could be on the table if an employer "willfully and knowingly" violates the state law.
For such a sparsely populated state, Wyoming is known as one of the most dangerous and deadly places to work in the country. The statistics back that sentiment up; Wyoming's rate of worker fatalities is always near the top of the list. "We definitely have seen some improvements recently, but we continue to have workplace fatalities," said Minority Floor Leader Rep. Mary Throne, D-Cheyenne. "And when a violation results in a fatality, I think there should be an enhanced penalty." Rep. Throne is not alone in her opinions; Wyoming legislators are looking to make significant changes as quickly as possible.
Another proposed law would not change the current fine schedules. Instead, it would fine companies an additional $50,000 above any other fines for violations "that materially contribute" to the death of a worker. According to Throne, this bill should get through the Legislature.
Instead of increasing Wyoming OSHA fines, lawmakers have, up to this point, suggested that energy and manufacturing companies enact their own internal safety standards. However, the Wyoming OSHA department may be necessary to force changes on unwilling businesses. Wyoming usually deploys "courtesy inspectors," who identify safety issues but don't necessarily cite or fine companies with known safety issues.
When state OSHA departments change laws, like this case in Wyoming, it helps to be ahead of the curve. State legislatures are typically more fluid with revisions to existing law, and CertifyMeOnline.net knows OSHA from top to bottom. In fact, our staff includes many OSHA experts. We know when laws change – and how they can impact your business. Along with our aerial work platform training, we offer instruction for scissor lifts, fall prevention, boom lifts and much more.
Interested in keeping one step ahead of your state's OSHA department? Please visit the CMO contact page for more information, or speak with our safety experts at (602) 277-0615.
Thanks for visiting the CMO blog – stay tuned for more updates that could affect you and your company.