Five "Must Attend" 2019 Aerial Lift, Scissor Lift & AWP/Construction Conventions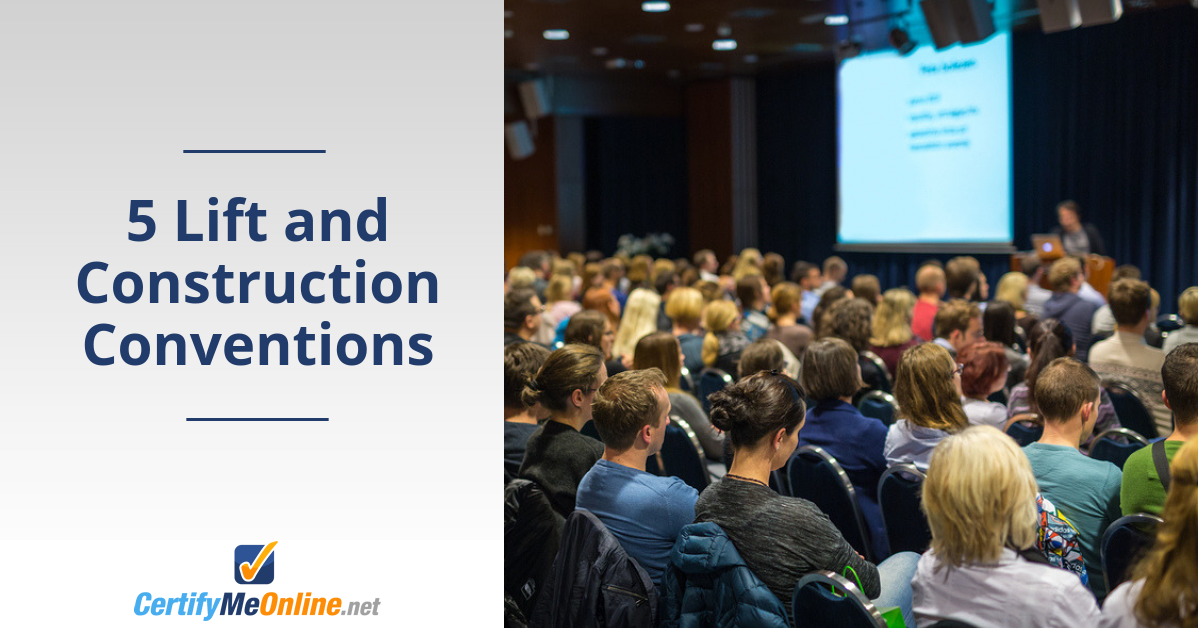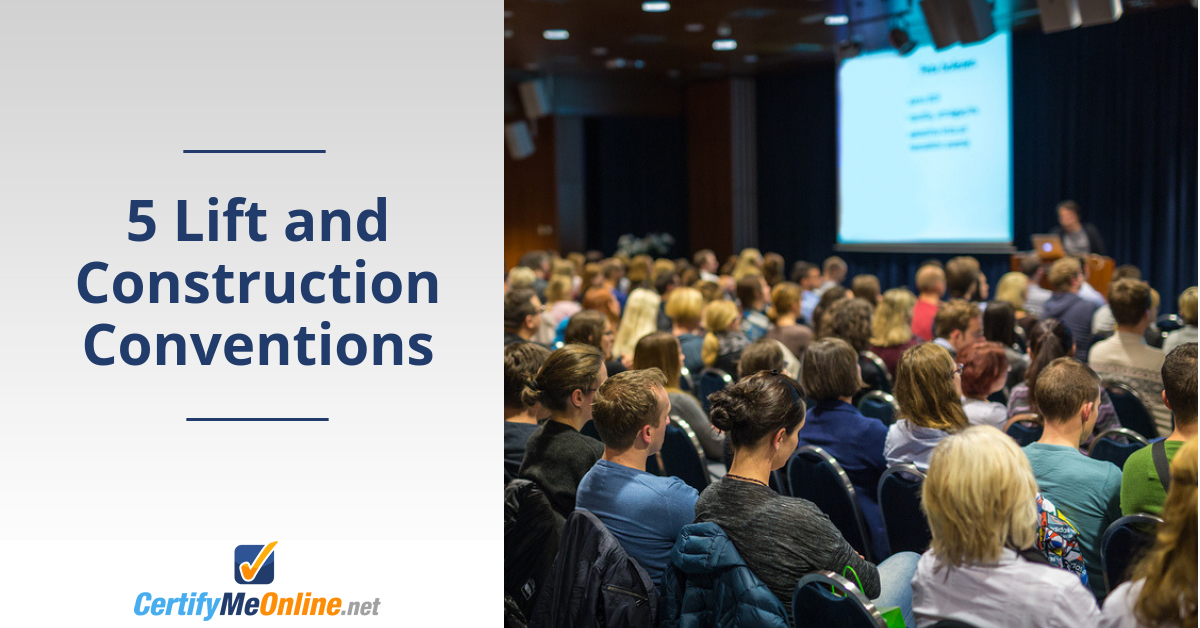 These days, industrial tools, technologies and equipment change fast. One of the best ways to keep up is to attend expos and events that pertain to your business. Here are five you don't want to miss.
Date: March 5 – 8
Location: Indianapolis, IN
If you're into commercial vehicles, trucks and equipment, this show is for you. The Work Truck Show is one of the top 100 trade shows in the country. It is also North America's largest gathering of vocational trucks and equipment (classes 1 – 8). Displays of new truck products include chassis, bodies, components and more. You can:
-Learn from a wide range of training courses
-Interact with industry experts and thought leaders
-Network with engineering reps from to resolve problems
-Talk shop with peers at special events
Why you should attend:
Green Truck Summit. This is the industry's premier conference on clean energy innovation for commercial vehicles.
Fleet Technical Congress. Hear expert insights on how to optimize your fleet resources, engage in disaster recovery planning, and more.
Manufacturer and Distributor Innovation Conference. Commercial truck builders discuss using new technology and techniques to improve business results.
Use free scooters to more easily cover the vast exhibit hall.
Test-drive trucks and vehicles. A driver's license with air brake endorsement is required to drive select trucks.
Date: September 24 – 26
Location: Anaheim, CA
Today's construction industry moves fast. Which means keeping up with current materials and technologies is not enough. To keep up with the pack, you need to know where the industry is headed. There's no place better to do than CAMX.
CAMX is one of the construction industry's top trade shows. It features more than 300 exhibitors ranging from specialty fabrics and advanced textiles to new composites and more. A great place to network and advance your thinking, CAMX will expose you to:
-Cutting-edge technology and innovations
-New commercial and industrial applications
-Live manufacturing demonstrations
-250+ education sessions
Why you should attend:
-Keep up with new industry developments
-Uncover new business opportunities
-Hone your industry skills and connections
-Gather ideas for current and new projects
-See the future of the industry
Date: September 23 – 26
Location: Salt Lake City, Utah
The solar energy industry continues to grow at a rapid pace. This makes it a good idea for industrial pros to attend SPI, including those in construction. The event is put on by Solar Power International and Energy Storage International. It is also part of
North America Smart Energy Week.
SPI is designed to serve and advance the solar power industry. It attracts over 600 solar energy exhibitors while providing a unique forum for learning about business and market trends, technology, policy and regulation all in one place.
Why you should attend:
-More than 19,000 energy industry professionals
-700+ leading manufacturers, service providers and vendors
-Full range of industry ideas, experts, professionals, and info in one event
-Opportunities to expand in and with the U.S. market
Date: October 1 – 3
Location: Louisville, KY
If you work above ground, don't miss the International Construction and Utility Equipment Exposition. This unique expo offers 25 acres of indoor and outdoor exhibits. It features more than a thousand exhibitors. These include leading aerial equipment firms such as Altec, Versalift, Dur-A-Boom, LUBEABOOM and more. Outdoor areas feature hands-on demonstrations of underground, above-ground, lift and haul and safety tools and equipment. The expo also offers the chance to rub elbows with 18,000 industry pros. If you're looking for new ideas within your industry, this is the place to be.
Why you should attend:
-North America's largest utility and construction trade show
-Ability to test-drive equipment that pertains to your business
-Best-practices education sessions
-Numerous peer-networking opportunities
-ICUEE honored as a "Gold 100" Trade Show
Date: March 10 – 14, 2020
Location: Las Vegas, NV
This show doesn't take place in 2019. But they only put it on once every three years. So it's worth putting on your calendar now. Here's why:
The expo is North America's largest construction trade show. It's put on by the Association of Equipment Manufacturers. It connects contractors, dealers, distributors, service providers, engineers and producers. No other show attracts attendees from every major construction sector.
Why you should attend:
-Discover new products in asphalt, concrete, earthmoving, lifting, underground, aggregate, and more
-150 education sessions on 10 different education tracks, including cranes, rigging and aerial lifts
-Learn construction management and workforce development best practices
-Research new equipment and technologies to make your business more efficient
In the meantime, if your business uses both aerial and scissors lifts, you can get your operators trained on both at certifymeonline.com. It's fast, convenient and affordable. You can also get workers aerial lift and scissor lift certified in about one hour.