OSHA Personal Protective Equipment You Need to Know About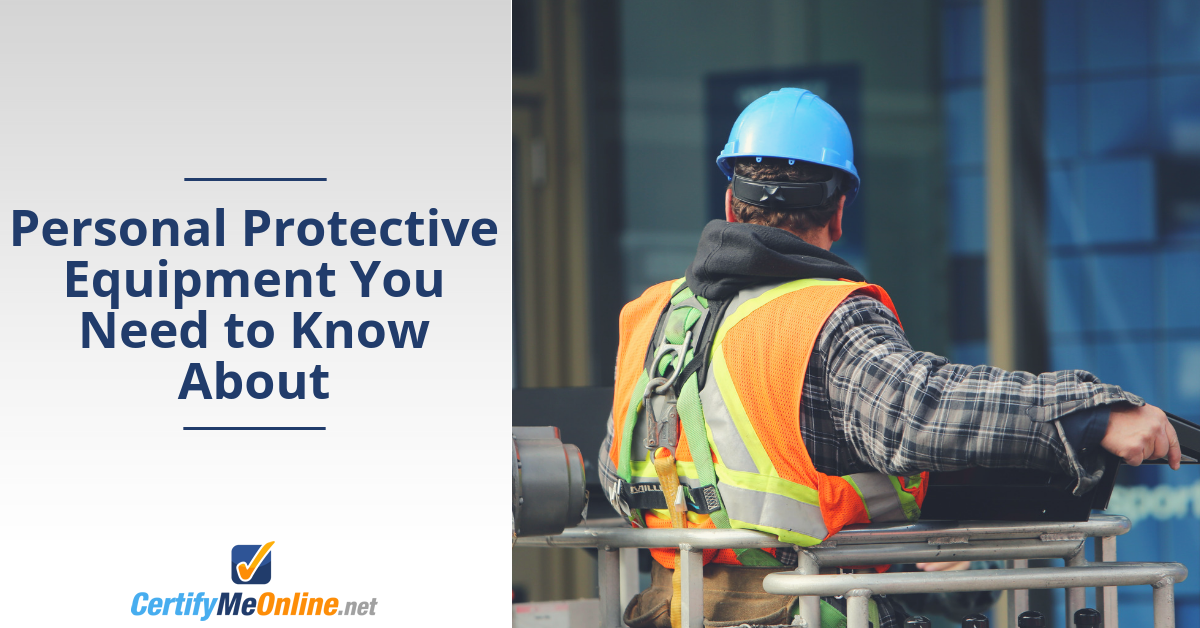 In terms of safety, the most important thing for scissor lift and aerial lift operators is training. Without the skills and knowledge to properly operate machinery, accidents and injuries are inevitable. Ideally, you want OSHA-compliant aerial lift and scissor lift training, which CMO offers for everyone involved with this type of heavy equipment work.
But what is the second most critical safety factor for aerial lift workers and scissor lift employees? 
Personal protective equipment (PPE) is a strong contender for second place. Even with the best safety training methods, there's a chance that something might go wrong. From a split-second in which a worker loses their concentration to inclement weather that creates hazardous work conditions, having an extra layer of safety protection can be beneficial. 
Whether your employees work with power lines or on a construction site, PPE helps workers avoid injuries, falls, and other accidents. Since PPE is literally an extra layer of protection, we thought it would be a good idea to review some of this equipment you need to know about. Why is PPE so important, and what does OSHA have to say about it? Here's a closer look.
OSHA Personal Protective Equipment: What Does OSHA Say About PPE?
OSHA's guidelines for PPE are spelled out in 29 CFR 1910, the General Industry safety standard. This includes recommendations and requirements for employees who operate forklifts, pallet jacks, and other industrial equipment – not just for scissor lift and aerial lift workers. PPE is an important part of 29 CFR 1910, and OSHA lays out the different types of PPE accordingly.
Just some of the PPE categories created by OSHA include: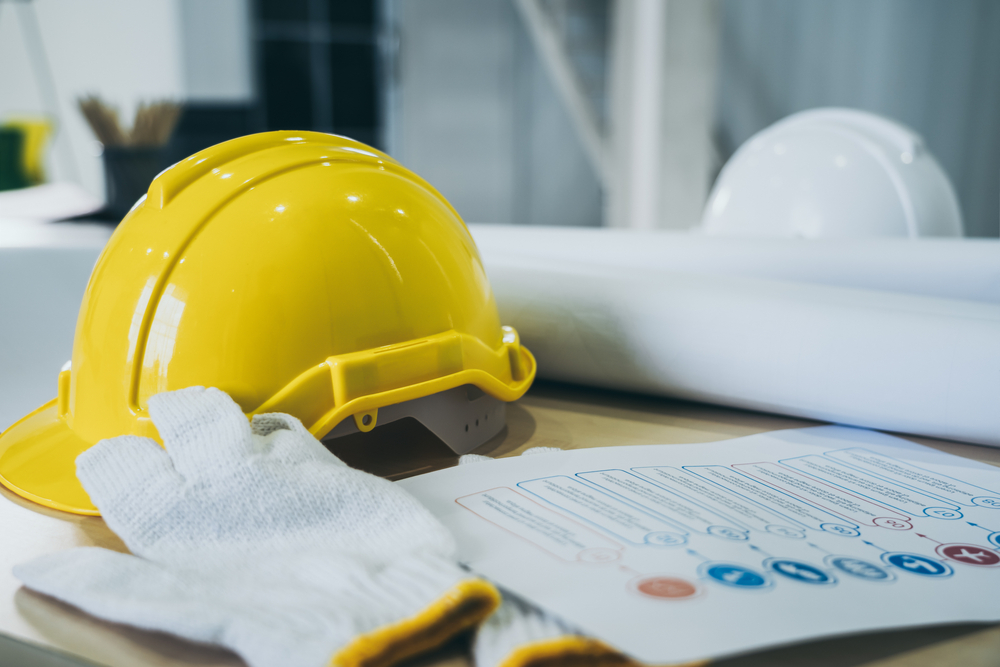 Foot protection
Head protection
Eye and face protection
Ventilation safety equipment
Occupational noise exposure
Hazardous waste operations (HAZWOPER) and emergency response PPE
Fall protection systems
And many more
There are more than a dozen major categories of PPE. And since different companies and projects require different PPE, aerial lift and scissor lift operators need to know about PPE that can better protect them for everyday tasks, emergencies, and more.
From here, let's review some PPE you should consider for your workers. Not every piece of this equipment may pertain to your specific duties, but having more knowledge about PPE is helpful, especially if your workplace requirements change down the road!
PPE  Requirements  for Aerial Lift and Scissor Lift Operators
Aerial lift operators are tasked with completing tasks at heights — and they require PPE that helps them avoid falls. Here are PPE requirements for aerial lift operators. 
1. Personal Fall Protection Equipment
Lanyards, anchors, harnesses, retractables, cable and rope grabs, and other types of fall protection PPE have saved more than a few lives on the job. For a comprehensive selection of fall protection PPE, click here. 
Regardless of fall protection PPE, the equipment must be stored and maintained properly. If any fall protection PPE is damaged, it must be replaced immediately. 
2. Eye and Face Protection
OSHA's eye and face protection standard spells out exactly what different types of workers need to stay safe on the job. Eye and face protection equipment includes goggles, masks, and eyeglasses. 
3. Foot Protection 
When a worker is on an aerial lift or scissor lift, it helps to have a firm and stable footing. Protective boots and shoes help keep employees from falling debris, harsh weather, heavy objects, and other hazards. Check out OSHA standard 1910.136 for more information on PPE for feet. 
4. Hazardous Waste PPE 
If your workers perform hazardous waste cleanup and related projects, PPE is mandatory. Within the category of PPE, there are subcategories devoted to protecting the entire body. And, OSHA's hazardous waste PPE resource page has lots of great information about this subject. 
5. Ventilation PPE 
Aerial lift and scissor lift workers sometimes have to deal with subpar ventilation. From cramped workspaces to rising gases, having the right ventilation PPE is important. Gas masks, face protectors, venting kits, and other accessories can help aerial lift and scissor lift operators literally have the breathing room to do their jobs safely and effectively. This type of PPE includes external equipment (venting kits are a good example) that aren't worn by workers but improve workplace safety. For an overview of OSHA standards and helpful topics on PPE, check out the official OSHA PPE standards resource.
Scissor Lift PPE Requirements
For scissor lift operators, fall protection equipment is a must. The equipment protects workers against falls from heights. If a scissor lift operator falls, the equipment limits the risk of serious injury or death.  
As an employer, it is paramount to stay up to date on scissor lift PPE requirements. If you ignore these requirements, you are subject to OSHA violations and associated fines and penalties. Even worse, you may inadvertently expose your scissor lift operators and others to workplace hazards.
Do Scissor Lift Operators Need to Wear a Harness?
OSHA notes that guardrails can provide adequate fall protection on scissor lifts. It also recommends scissor lift operators wear a harness for extra protection against falls. 
Wearing a harness won't prevent a fall from a scissor lift. But, it can help a scissor lift operator avoid accidents, injuries, and fatalities.
Here are instances in which a scissor lift operator should wear a harness: 
The lift's platform is more than 6 ft. above the surface. 

The lift does not have guardrails or the guardrail system is not stable.

Your company requires scissor lift operators to wear a harness as part of its workplace safety policy. 

The scissor lift manufacturer recommends wearing a harness.
Scissor lift operators must receive OSHA-compliant training to ensure they know how to wear a harness and identify any signs of wear and tear. In addition, they can use this training to learn how to verify the condition of a scissor lift's guardrails, inspect a lift before use, identify workplace hazards, and more.

Don't Leave Compliance with Scissor Lift PPE Requirements to Chance — Partner with CMO
Compliance with scissor lift PPE requirements can benefit your business and its employees. If your business provides OSHA-approved scissor lift safety training, your workers can comply with these requirements. Your workers can then avoid falls and other scissor lift accidents. 
With comprehensive training and a good understanding of PPE, your workers can be well-prepared to handle normal tasks and emergency situations. The combination of thorough training and PPE is an effective one-two punch against accidents and injuries. 
CMO offers training used by companies all over the U.S. for OSHA compliance. Our training includes content and lessons related to scissor lift PPE requirements. So, if you need to get your workers in compliance with PPE requirements for scissor lifts, we've got you covered. 
Get started today with your aerial lift and scissor lift training! OSHA compliance is mandatory for everyone working on this equipment. For any questions about our training or PPE, please contact us online or call us at (602) 277-0615.