OSHA Vertical and Horizontal Standards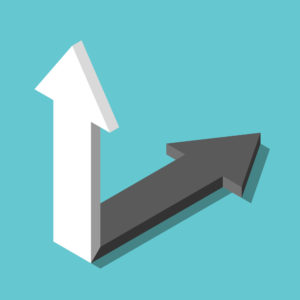 OSHA (Occupational Safety and Health Administration) is an agency of the U.S. Department of Labor. OSHA was created by Congress in 1970 and sets and enforce rules and regulations that protect workers against unsafe or unhealthy working conditions.
OSHA requires all employers to keep their places of work free from known hazards that could cause injury or death to their employees. Regulations set by OSHA are known as standards.
What is the general OSHA standards structure? Your company should have a general idea, even if you're not totally locked into the latest OSHA updates. But don't worry – CertifyMeOnline.net (CMO), the leader in online training and certification for aerial lifts and scissor lifts, always keeps you up to date and informed with OSHA vertical ladder standards, OSHA vertical standards & more.
Here are some of the most common questions we receive regarding OSHA standards:
– What are the OSHA construction standards also called?
– Are OSHA vertical ladder standards and OSHA horizontal standards interchangeable?
– What is the main idea behind OSHA standards implementation?
– And many others
Regardless of your OSHA standards questions, CMO has the answers! Get all of your OSHA vertical standard and OSHA horizontal standard questions taken care of with our OSHA compliant training & certification today!

The Sources Behind OSHA Vertical Ladder Standards
Most OSHA standards come from one of three sources. These are National Consensus Standards, Proprietary Standards, and Pre-existing Federal Laws. Here's a bit of background on each of the three:
National Consensus Standards
These are health and safety standards created by multiple private agencies. The standards the U.S. Secretary of Labor has set for workplace safety have been adopted by OSHA. Regulations established by the American National Standards Institute (ANSI) are examples of National Consensus Standards. Rules set by the American Society for Testing and Materials (ASTM) and National Electrical Contractors Association (NECA) are other examples of National Consensus Standards.
Proprietary Standards
These are standards created by experts in their respective fields. Regulations adopted by the Association of General Contractors (AGC) and the National Fire Protection Association (NFPA) are good examples of proprietary standards.
Pre-existing Federal Laws
These are laws that were enacted before OSHA was created. An example of a pre-existing federal law is the Walsh-Healy Act. Its purpose is to set health and safety standards for government contracts valued at more than $10,000. Another example is the McNamara-O'Hara Act that requires employers to pay workers' wages and benefits that are least as much as the usual rate in the area. The Construction Safety Act that regulates working hours and safety standards in construction contracts. The Construction Safety Act is also a pre-existing federal law that is enforced by OSHA.
OSHA Horizontal or General Standards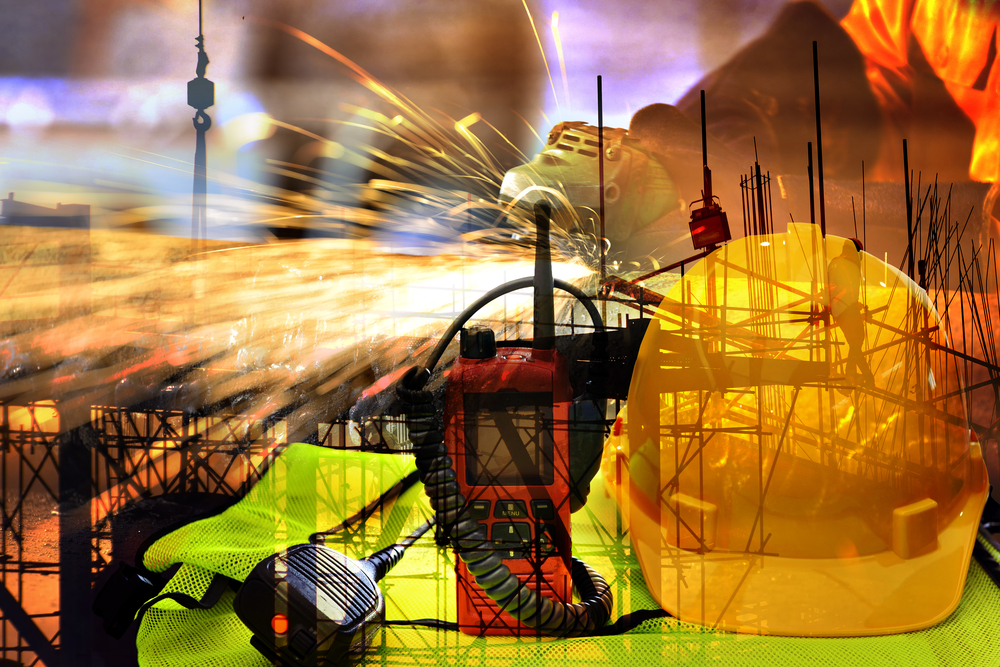 The majority of standards OSHA enforces are horizontal standards. Horizontal standards are also known as general standards because they apply not just to specific industries, but to all industries in general. All businesses have to obey horizontal standards, regardless of the industry sector. Vertical standards, however, apply only to specific industries. More about vertical or particular standards that are specific to different industries later.
OSHA horizontal standards are designed to cover a broad array of safety regulations and prevent accidents across multiple industries. An example of a horizontal standard is the Hazard Communication Standard (HCS). The purpose of HCS is to ensure that all employers and employees can recognize and are aware of the potential dangers of chemical substances you can find in the workplace. HCS also talks about the precautions workers can take to avoid contact with dangerous chemicals and other substances.
OSHA horizontal standards also cover specific overhead tasks for aerial work platform, scissor lift, and aerial lift operators. OSHA defines an aerial lift as any vehicle-mounted device that lifts personnel. These include:
– Extendable Boom Platforms
– Articulated Boom Platforms
– Forklifts
– Vertical towers
Interestingly, OSHA doesn't consider scissor lifts to be a type of aerial lift. They're classified as scaffolds, and are covered under separate horizontal standards.
OSHA's rules are intended to help reduce the number of accidents related to aerial lifts that result in serious injuries and deaths. Here are a few of them:
– Falls from platforms
– Tipovers
– Equipment collapses
– Electrocutions
– Entanglements with overhead lines
– Collisions
OSHA horizontal standards require all aerial lift operators to be properly trained and certified. The training and certification of workers is the responsibility of the employer. Not complying can result in large fines. Serious breaches can also include prison time. The fastest, most convenient and best way to avoid OSHA violations is to certify operators through CertifyMeOnline.net's online OSHA-approved training program.
OSHA Vertical Standards
OSHA vertical standards, which are sometimes called particular standards, apply only to specific industries. Examples of industries for vertical standards include longshoring (loading and unloading cargo from ships), construction, sawmills, and telecommunications. Interestingly, there are no vertical standards for oil and gas exploration and drilling.
For a complete list of special industries that fall under OSHA vertical standards, check Subpart R of Code of Federal Regulations (CFR) 1910. Most, if not all, of these industries involve the use of aerial lifts in everyday operations. This makes them subject to OSHA vertical safety standards. When there's a vertical standard that applies to a certain industry, the vertical standard takes priority over horizontal standards. As with industries covered by horizontal standards, it's the responsibility of the employer to see that all operators are properly trained and certified. In addition to aerial lift operator training, CertifyMeOnline.net also offers OSHA approved online Aerial Lift Safety Training courses.
Our training courses are designed to comply with OSHA vertical standards and horizontal standards. They make an ideal foundation of skills and knowledge for beginner aerial lift operators, veteran scissor lift workers, and everyone in between!
Keep the Workplace Safe and Avoid OSHA Fines
CertifyMeOnline.net is the leading online aerial lift training specialist. Since 1999, we've trained thousands of clients. CMO also provides safety training online. Our courses are fast, convenient and affordable. Training can be completed in as little as an hour. All materials are available online 24/7, so courses can be taken using a smartphone, tablet or similar device anywhere there's an Internet connection available.
If you're not sure what OSHA construction standards are also called, or you need assistance with OSHA vertical and OSHA horizontal standards, we're here to put your company on the path to compliance today! To learn more about OSHA-approved Training, speak with one of our safety experts at (602) 277-0615 or contact us online today!

Learn More About OSHA In Articles Linked Below
Are you prepared to handan on OSHA inspection? What are the main parts that make up an OSHA inspection? And what about fines and penalties? You have questions, and we have answers! An OSHA inspection can be stressful for any company, especially if you don't know what to expect going in. The OSHA compliance and training experts know what to expect. We've been involved with audits and inspections, and we also know how to help your company prepare accordingly. These inspections can relate to OSHA vertical standards (industry-specific regulations) and horizontal standards (more broad-based safety guidelines). Regardless of your company's work activity, it helps to know how to prepare for an OSHA investigation. Get up to speed with OSHA vertical standards and inspections with today – check out our informative post!
What is OSHA, and what does the agency do? Aside from your company's safety supervisors and management personnel, does everyone else know OSHA's primary functions? Or what the agency is responsible for? This CMO article takes a deep dive into OSHA's formation, purpose, regulatory activities, safety guidelines and much more. How does OSHA improve workplace safety? What can your business do to ensure full compliance with OSHA vertical ladder standards and OSHA horizontal standards? You have questions about OSHA – can CMO has the answers. Read it today and learn more about the ins and outs of OSHA!