Somewhere, at this very moment, someone in the United States is violating a safety procedure. It could be something minor, such as not wearing gloves during one final warehouse task. But it could also be a significant safety mistake – for example, driving a forklift with bald tires.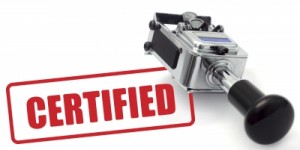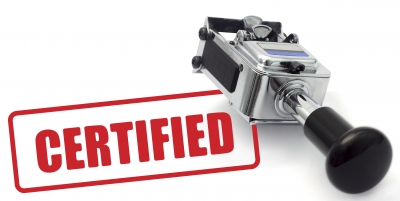 What is OSHA? Whenever safety rules are ignored, the possibility exists for workplace accidents than can lead to property and personal damage, including severe injury and even death. OSHA, the U.S. government's regulatory body for determining workplace safety violations, is responsible for making sure that companies have their own safety plans in place to prevent these potential accidents and tragedies.
OSHA is actually part of the United States Department of Labor (USDL). OSHA was officially created on December 29, 1970, when President Richard Nixon signed the Occupational Safety and Health Act into law. The agency's mission was to "assure safe and healthful working conditions for working men and women by setting and enforcing standards and by providing training, outreach, education and assistance".
The person in charge of OSHA is the Assistant Secretary of Labor, which is currently David Michaels. Under the Occupational Safety and Health Act, OSHA has a broad range of power in regards to workplace health and safety laws.
There are some companies and workers that are exempt from OSHA regulation, but the agency still covers about 7 million workplaces in the United States – a per-state average of 140,000 places of employment. If you operate an aerial lift or forklift in the United States, there's a very good chance you fall under OSHA guidelines and regulations. Not sure? Just ask your supervisor.
In order to become OSHA compliant, you'll need proper training.CertifyMeOnline.net is a top provider of internet and online-based courses for aerial work platforms, boom lifts, scissor lifts and more. We also offer fall protection courses and other training modules.
To speak with our team of OSHA experts, just call (602) 277-0615. Additionally you can visit the CMO contact page for more information about pricing, availability, safety questions and more.
Thanks for reading the CertifyMeOnline blog!