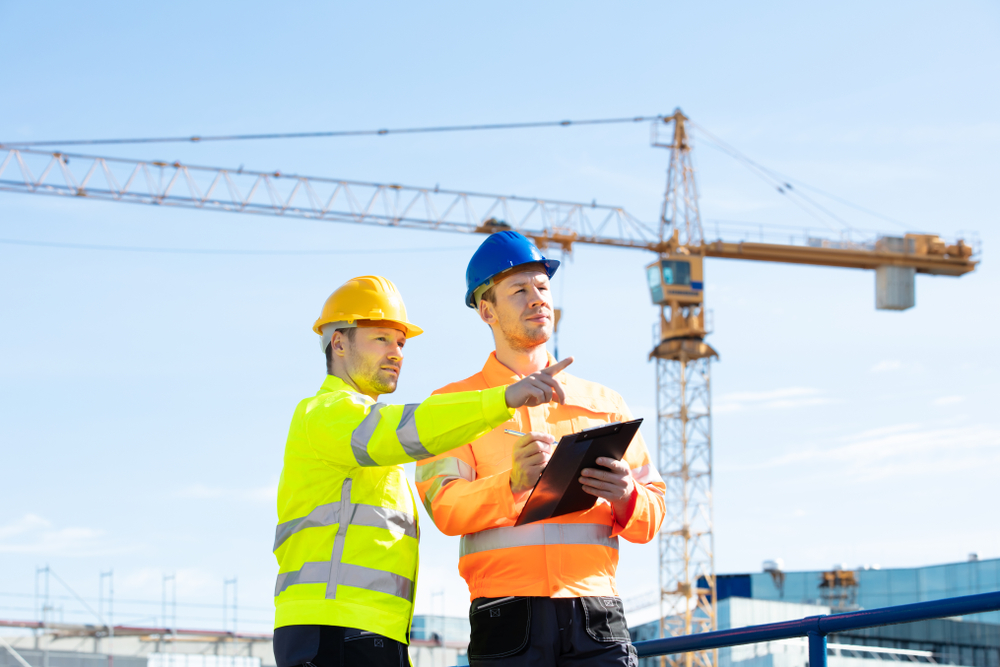 Business is going well. Your aerial lift workers are up to speed with their safety training. You can't recall the last time you had an accident. Then, out of the blue, OSHA says they want to inspect your work site.
A visit from OSHA is a real cause for concern. Even a single violation can result in a costly fine up to tens of thousand of dollars. If you have a track record of violations, or one that causes a serious injury or death, it gets worse. For example, OSHA fined the supermarket chain Wegmans $188,000 for repeated safety violations.
The best way to avoid accidents and other situations that would trigger an OSHA inspection is to have top-notch training and certification. CertifyMeOnline.net has a full selection of training courses and complete certification programs for your entire aerial work platform (AWP) and mobile elevating work platform (MEWP) fleet. Register your company today and enjoy the numerous benefit that come with 100% OSHA certification, including: 
• Total preparedness before and

during an OSHA inspection

• Knowing what an

OSHA inspection consists of

• The latest safety standards and guidelines, explained in an easy to learn format

• Lifetime support

• Affordable prices

• And much more
CMO prepares your company for all interactions with OSHA, including what to do during an OSHA inspection. CMO knows the ins and outs of OSHA, including a total understanding of their day-to-day functions.  If you know how to prepare for an OSHA inspection, you can take steps to protect your business. Part of this has to do with making sure your aerial lift operators are trained and certified.

What Triggers an OSHA Inspection?
OSHA safety is all about fair and effective enforcement of health and safety regulations in the workplace. Even though the agency constantly tweaks and changes guidelines related to equipment use, safety and workplace management, their constant goal is to ensure EVERY U.S. business provides a safe workplace for their employees. Obviously, since scissor lifts, aerial lifts, AWPs and MEWPs pose unique safety challenges, any enterprise with this type of equipment may be scrutinized more than other companies.
So what exactly will trigger an OSHA inspection?
Imminent danger
When does OSHA inspect? One major reason is imminent danger. This involves a workplace report that describes any condition that can cause serious injuries or fatalities. These are common in the construction industry, but also happen in industrial settings and similar workplaces. When imminent danger is present, you may find out what you're doing wrong during an OSHA inspection…not an ideal place for any business owner or supervisor!
Direct complaints
One of the most common reasons for OSHA inspections is direct complaints. Since any employee can report to OSHA in complete anonymity – one of OSHA's main initiatives is to protect workers' rights – don't be surprised if your company is cited for a violation that could trigger a visit from OSHA. Keep in mind, if there is a complaint filed against your company, you are entitled to a written copy of the report. You can always decline the inspection if you don't think OSHA has probable cause. 
Severe injuries & fatalities
At the top of any OSHA inspection checklist is severe injuries & fatalities from aerial lift accidents. Any serious injury (amputation, loss of eye or hospitalization) or death on the job requires the employer reaching out to OSHA – not the other way around. Think of this type of OSHA inspection trigger as a "reverse notification," as it is the employer's responsibility to get the ball rolling and set up 
Programmed inspections
Sometimes, the answer to the question "when does OSHA inspect" is more straightforward than you'd think. Regularly scheduled ("programmed") inspections occur in heavily regulated industries like manufacturing, construction, shipping, and other workplaces that require the use of heavy machinery such as AWPs and MEWPs. In this instance, at least you can create your own OSHA inspection checklist to ensure you have all your bases covered.
In most cases, OSHA conducts inspections without advance notice. Employers have the right to require compliance officers to obtain an inspection warrant before entering the worksite. If OSHA contacts you about an inspection, you can say no. OSHA must then obtain a warrant to conduct the inspection.
OSHA will provide advance notice of an inspection for only a few reasons. These include:
– Urgent safety matters
– Accidents that involve fatalities
– Scheduling conflicts with managers
– When "special preparations" are needed
What an OSHA Inspection Consists Of
All OSHA inspections consist of a 3-tiered process. This occurs whether or not the inspection is scheduled in advance.
1. Initial meeting or conference call.
When the OSHA compliance officer shows up at your door, he or she will:
– Explain the purpose of the inspection
– Ask to meet with management and workers
– Check the log of work-related injuries and illnesses
– Conduct a walkaround of the work site
– This process can take anywhere from 30 minutes to a few hours.
2. The walkaround.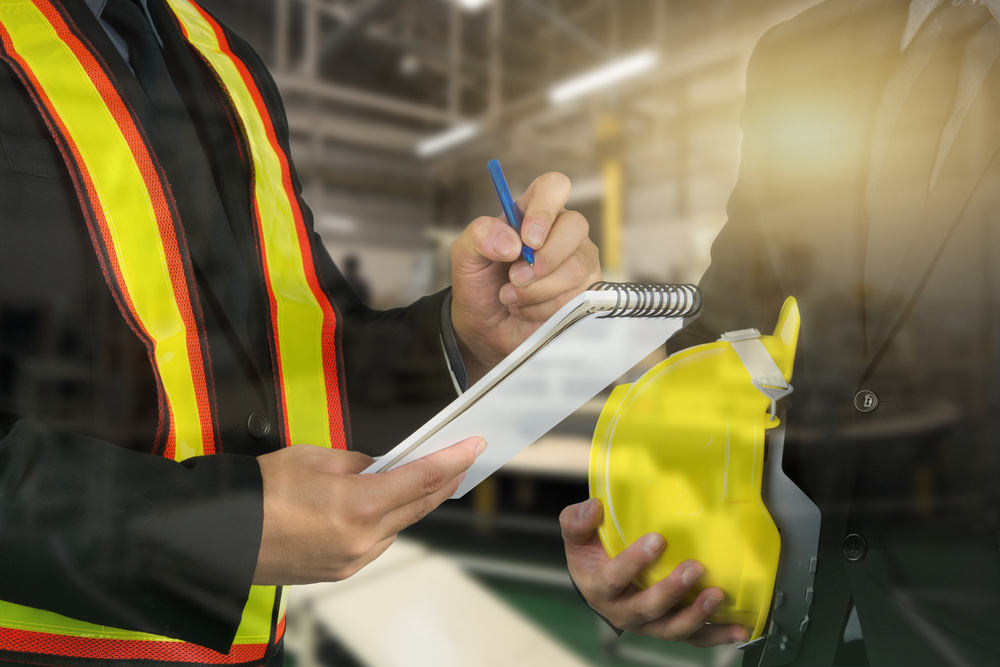 The OSHA safety inspector examines all manner of your operations. This can include those you may not consider safety violations, including any conditions related to aerial lift safety violations. If there was an accident or other type of incident, the inspector will want to talk to affected workers. This may be in the form of private interviews with the safety manager, but can also include any employees. The inspector may also test for dust, fumes, or other hazard risks. You have the right to ask about these tests and to receive a summary of the samplings.
The walkaround phase of the OSHA safety inspection could also deal with employee training records. OSHA may ask to see worker human resource files, including training credentials. If you have untrained aerial lift operators, OSHA may levy a costly fine.
During the walkaround, OSHA can inspect the following areas related to aerial or scissor lifts:
– Mechanical operation
– Maintenance plans for scissor lifts, AWP, MEWPs, cherry pickers and more.
– Employee training records
Anything that is out of compliance in these areas can be deemed a violation.
3. Closing meeting.
Here, the OSHA inspector will discuss any violations and how to correct them. This may include deadlines for the fixes and any fines OSHA levies. It may also include future actions on the part of OSHA. During the inspection, it's a good idea to keep detailed notes of what the inspector does and says.
How to Prepare for an OSHA Inspection
If you're lucky enough to have OSHA announce an inspection, you will have time to prepare. If the inspection is a surprise, there are still things you can do to avoid costly mistakes.
Know your rights.
When an OSHA safety officer shows up at your door unannounced, you have the right to ask two things. One is to see the officer's credentials. The other is the reason for the inspection.
OSHA can't inspect your work site without good reason. They must have probable cause. This can result from a worker complaint or accident. It can also result from an OSHA program where they inspect companies that meet certain criteria.
OSHA must explain the reason for the inspection. If someone filed a complaint, you are entitled to a written copy of it. If the inspection is part of an OSHA program, the officer must provide information about it. If you think OSHA does not have probable cause, you can decline the inspection.
Plan your response.
When an OSHA safety officer shows up unannounced, the management team needs to make three big decisions:
– Should we allow the inspection
– If so, what should be the scope of the inspection
– Who should accompany the OSHA rep on the walkaround team
You can ask OSHA for a reasonable amount of time to plan your response. Once your team reaches a decision, let the inspector know whether or not you will allow the inspection. If not, OSHA will need to obtain a search warrant to proceed.
Determine the scope of the investigation. 

Don't make the mistake of letting the OSHA safety inspector roam your work site at will. You have the right to decide where the inspector can go and what he or she can observe. Access needs to be broad enough for the officer to evaluate the area of probable cause. But you can restrict access to certain areas. To determine probable cause, OSHA needs access to:
– The hazards stated in an employee complaint
–  The accident site area
– Hazards that fall within the OSHA program criteria
Allowing a broader inspection could put you at risk for citations that aren't part of the probable cause.
This may come as a surprise, but some employers ask OSHA to perform an inspection. This often occurs when a worker expresses a safety concern, and the company contacts OSHA as a means of resolving it. It's also a good way to ensure they stay in compliance.
OSHA may not state the exact day and time of the visit. But for serious concerns, it's usually within 30 days of contacting them. You may want to inform co-workers and union members of the filed complaint.  That way, they can gather their comments and questions for the inspector.
Training: The Best Preparation of All
There are more ways you can prepare for surprise OSHA inspections. These include:
– Have clear, written safety policies and procedures
– Maintain a clean, organized work site
– Remove hazards when possible
– Mark hazards that can't be removed with warning signs
– Keep aerial lifts and other equipment well maintained
– Make sure all aerial lift operators are trained and certified
As you can see, these aren't preparation tasks. They are things you should be doing every day. So if you get hit with a surprise inspection, your risk of being out of compliance will be low.
In other words, you can get the necessary training to safely operate your equipment from CMO. As you can see, these aren't preparation tasks. They are things you should be doing every day. So if you get hit with a surprise inspection, your risk of being out of compliance will be low.
Now that you know what triggers an OSHA inspection, what inspections involve, what happens during inspections, and your unique rights as an employer, it's clear that a comprehensive safety program is a requirement in today's heavily regulated environment. CMO has all the training and certification you need to ensure positive, productive, professional communications with OSHA in the event of an audit or inspection.

Be Prepared Before and During an OSHA Inspection – Get Trained with CMO Today!
Training your aerial lift operators to work safely and avoid accidents is crucial. You also need documentation to prove your compliance. With OSHA-compliant training from CertifyMeOnline.net, you'll have everything you need. Our OSHA-inspection compliant training provides everything you need to ensure compliance, awareness and enhance overall safety, from information & training to create your own company OSHA inspection checklist to complete training and certification for your entire aerial lift fleet.
Keep your workers and your business safe and compliant. Give our aerial lift experts a call today at (602) 277-0615, or check out the contact page. Be prepared TODAY for an OSHA inspection…register your company with CMO! Thanks for considering CMO as your total safety and training solution for MEWPs, AWPs, scissor lifts and other elevated work platforms. Make sure your OSHA inspections are successful and sign up with CMO now! We look forward to hearing from you soon.