Just What is a Safety Manager, Anyway?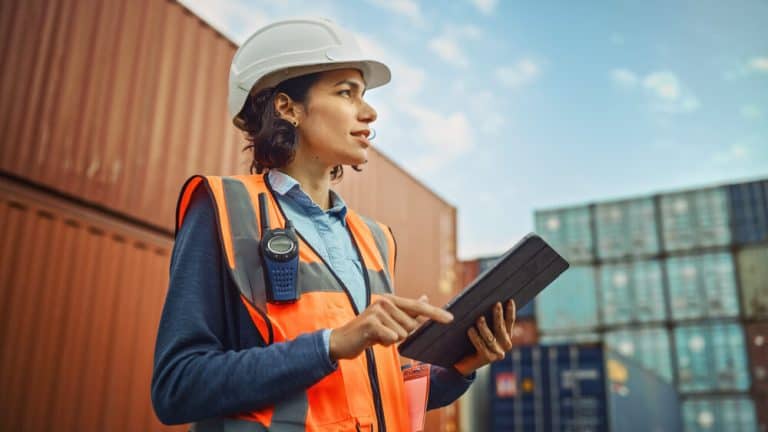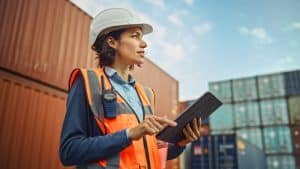 If you work in a warehouse or in the manufacturing or construction industries, you've likely heard the safety manager mention a time or two. What is a safety manager, exactly? A safety manager is responsible for creating a healthy and productive workspace. The manager creates and executes health and safety plans. He or she prepares and enforces workplace safety policies and protocols. The manager also verifies that a workplace is run in accordance with OSHA safety requirements. Your business needs a safety manager who can protect its workforce and ensure it complies with OSHA mandates. This manager can become a key contributor within your company. And he can help your business realize its full potential.
What Does a Safety Manager Do?
Ever wondered what a safety manager does? On a daily basis, the top priority for safety managers is keeping the workplace free of hazards. If hazards can't be removed, safety managers must find ways to limit risk. For example, adding extra lighting in dimly lit areas, putting non-slip tread strips or anti-slip coating on slippery floors, or adding pallet rack guards in storage areas may help lower the risk of workplace accidents and injuries. Safety managers also need to ensure that all hazards are clearly marked. This can be done with signs, posters, labels, floor markings, color codes, and more. 
The next order of business is making sure that workers adhere to a company's safety guidelines. All workers need to know their employer's safety procedures. They also need to receive training that verifies they know how to safely operate equipment. This includes requiring workers to get the proper aerial lift certifications. It also involves enforcing lockout/tagout procedures, which help safeguard workers from the unexpected startup of machines or equipment. 
Safety managers must analyze job hazards to reduce risk, too. This starts with listing the hazards related to each job. The next step is to determine what triggers these hazards. Then, the manager explores ways to improve workplace safety. One of the best ways to improve on-the-job safety involves encouraging workers to report "near misses." accidents that almost happened but didn't. These close calls reinforce the need to work safely at all times.

Safety Manager Duties
Asking what is a safety manager is really just the beginning. Looking into the typical safety manager duties can help you understand this job more thoroughly. Here are just a few of the tasks these professionals handle:
1. Reinforce Safety Training
Safety managers can provide workers with daily reminders about safety. These can come in the form of booklets, brochures, fact sheets, posters, and more. Live workshops and online training courses also help keep safety top of mind with workers.
2. Keep a Workplace Clean and Neat
OSHA states that all working surfaces should be free of hazards These include sharp objects, loose floorboards, leaks, spills, snow, ice and more. "Clean" best practices include keeping all floor surfaces clean and well-maintained, seeing that storage areas are not crowded with items that belong elsewhere, and discarding seldom-used and unnecessary tools.
3. Enforce the Everyday Use of Safety Equipment
Safety manager duties include providing the right personal protective equipment (PPE) to its employees. This can include everything from hard hats and safety glasses to fall protection gear for aerial lifts. The safety manager also ensures that workers wear their PPE on the job.
4. Ensure Floors and Pipes Are Properly Marked
Floor marking can increase warehouse safety and worker efficiency. Safe floor marking consists of separate paths for forklifts and pedestrians, marking posts, speed bumps, and other hazards with reflective tape, using striped hazard tape around loading docks, curbs, and other exposed edges, and having dedicated storage areas for inventory, machines, and other equipment. A safety manager also ensures that all pipes have color-coded labels to indicate their contents.
5. Conduct Safety Inspections and Audits
With a safety inspection, a safety manager can look for hazards and unsafe practices at a worksite. The manager also ensures that safety measures are in place and being followed properly. Ultimately, a safety manager uses a safety audit to take a big picture look at the entire safety program. This includes measuring the results of the program to see if they meet the stated safety goals. Furthermore, a safety inspection allows a safety manager to identify outdated safety procedures, recurring safety problems, best practices that aren't being used, and ways to improve safety training.
6. Use Signage to Promote Safety Awareness
Safety managers should post hazard warnings in highly visible areas. Signs that remind workers to wear PPE should also be posted. Signs that direct floor traffic and point out emergency exits are also important.
7. Recognize Employees Who Prioritize Workplace Safety
Workers who follow company safety practices should be recognized for their good work habits. This will reinforce the desired behaviors and encourage other workers to practice good safety habits. Anyone eager to learn how to be a good safety manager would do well to acknowledge those who model best practices on the job.
Safety Manager Job Description
As mentioned above, safety manager duties are the definition of expansive. You may be curious about what their job description says about those duties. While every job description will vary slightly, safety managers are generally responsible for the safety of their colleagues and must provide them with a safe work environment. To do so, the safety manager must set clear safety guidelines. They must align with OSHA standards – a manual that outlines all safety policies and procedures is required.
Safety managers are also required to stay current with the latest OSHA updates. They have to monitor safety equipment and keep workers informed about new policies. On occasion, this may mean training employees on new skills or techniques. The safety manager must conduct workplace inspections to ensure the environment is indeed safe. They are also required to investigate accidents and create detailed reports on what happened. 

FAQs About Safety Managers
We're often asked the question: what is a safety manager? That's far from the only questions we get on the subject, though. Here are a few more FAQs and their answers:
Is a Safety Manager Really Necessary?
At warehouses and other industrial work environments, safety is always the top priority. But, creating a safe work environment requires three key elements:
A commitment to safety from senior management 

Training that complies with OSHA process safety management guidelines 

A safety manager, i.e. a trained professional who has full oversight of a company's safety program 
Among these three elements, the safety manager is most important — and for good reason. When a diligent safety manager takes the helm of a company's workplace safety program, a business is well-equipped to protect its employees against a wide range of on-the-job dangers. Safety manager duties help keep everyone safe at work.
Is Safety Manager a Good Career?
Safety managers enjoy a lot of job security. So long as there are construction jobs to complete, orders to ship out of the warehouse, and manufacturing jobs to perform, there will always be a need for quality safety managers. The work itself is incredibly important, which is why this career is can be rewarding. While every safety manager will have their own answer to this question, we find that the role is indeed an excellent career option.
How Hard is it to be a Safety Manager?
The answer to this question varies from one employer to the next. Generally speaking, meeting OSHA standards for workplace safety isn't very difficult. With the right resources at their disposal, safety managers can enjoy career success for the long haul. Of course, no job is without some form of stress, but when proactive about safety manager duties, professionals can easily find success.
How to Become a Safety Manager
There is no one-size-fits-all path for how to become a good safety manager. However, there are several things that employees can do to become safety managers at companies of all sizes and across all industries. These include: 
1. Learn the Habits of Successful Safety Managers
Key habits of a successful safety manager include: 
Praises employees who do their part to contribute to a safe, productive work environment
Recognizes employees who display the value of workplace safety in their day-to-day activities
Encourages employees to engage in workplace safety training programs and provide feedback regarding on-the-job hazards and other workplace safety concerns
Does their part to set a positive example for their coworkers

Helps workers perform myriad tasks

with safety top of mind

 

Prioritizes continuous improvement
Performs regular workplace safety inspections
Maintains open lines of communication with coworkers
Knows the names of their coworkers and strives to establish healthy and productive relationships with these workers
Wants to learn new things every day

Fosters a culture of safety at all levels of a business

Ensures workers can come forward, ask workplace safety questions, and receive responses to them right away

Takes pride in their ability to provide all employees with a safe work environment

Refuses to settle for "average" workplace safety results

Stays informed about OSHA safety requirements and other workplace safety mandates
A successful safety manager is a vital contributor to their workplace. He or she fosters a safe, productive work environment, and in doing so, minimizes the risk of on-the-job accidents, injuries, and fatalities.
2. Know the Requirements to Become a Safety Manager
To become a safety manager, you will need to become familiar with OSHA regulations. Many safety managers also possess at least a four-year college degree.
For those who want to become a safety manager, you may want to discuss your career aspirations with your employer. With your employer's assistance, you may be able to get the training you need to become an OSHA safety manager. Plus, you can show your employer that you want to do everything possible to make your work environment as safe and productive as possible.
3. Earn a College or University Degree
Most companies require an OSHA safety manager to have a bachelor's degree in engineering. The discipline could be in a variety of areas, such as:
Electrical
Chemical
Mechanical
Industrial
Many employers will offer a safety manager role to those who possess a degree in industrial hygiene or environmental safety as well. Employers also value real world experience obtained via a college apprentice training program.
High school students who aspire to become a manager for safety may want to consider a heavy course load that includes advanced math and science courses such as calculus, chemistry, and physics. Entry-level safety manager jobs require a B.S. degree, while higher-level jobs usually require a master's degree. Many safety manager jobs require certifications, too.
4. Work Safely, Every Day
An employee can put their best foot forward, every day. That way, this employee can show their employer that he or she is committed to working safely. And the worker may prove he or she is a viable candidate to fill a safety manager role. 
Meanwhile, an employer can keep an eye out for workers who consistently show the characteristics of successful safety managers. These employees work diligently and do their part to help others avoid safety issues. Furthermore, workers who want to learn as much as they can about on-the-job safety topics may be great choices for safety manager jobs. 
Of course, hiring an employee as a manager for safety can be mutually beneficial. For the business, it can give a worker an opportunity to grow within its operations. At the same time, the employee can build their skill set and accelerate their career growth. 
Offering OSHA-approved aerial lift certification training represents an excellent starting point to improve workplace safety, too. Once a worker completes this training, he or she can serve as an OSHA-compliant aerial lift operator. From here, the worker can help a company bolster its workplace safety. This employee may even choose to pursue a safety manager position now or in the future. 

Prioritize Safety Training in Your Workplace Now
For businesses that want to hire or train OSHA safety managers, you need to start preparing today. If you offer a workplace safety training program, you can provide employees with the insights they need to promote a safe, collaborative work environment. You can take the first step toward teaching your workers how to minimize the risk of on-the-job accidents and injuries. Safety manager duties can do wonders to help foster a safe work environment, but education must come first.
Regardless of whether an employee wants to become a safety manager or earn their certification to use an aerial lift, CertifyMeOnline.net is here to help. We offer in-depth safety training courses that are affordable, OSHA-compliant, and easy to access at your convenience. To learn more about our safety courses or to enroll your workers in any of our courses, please contact us online or call us today at (602) 277-0615.