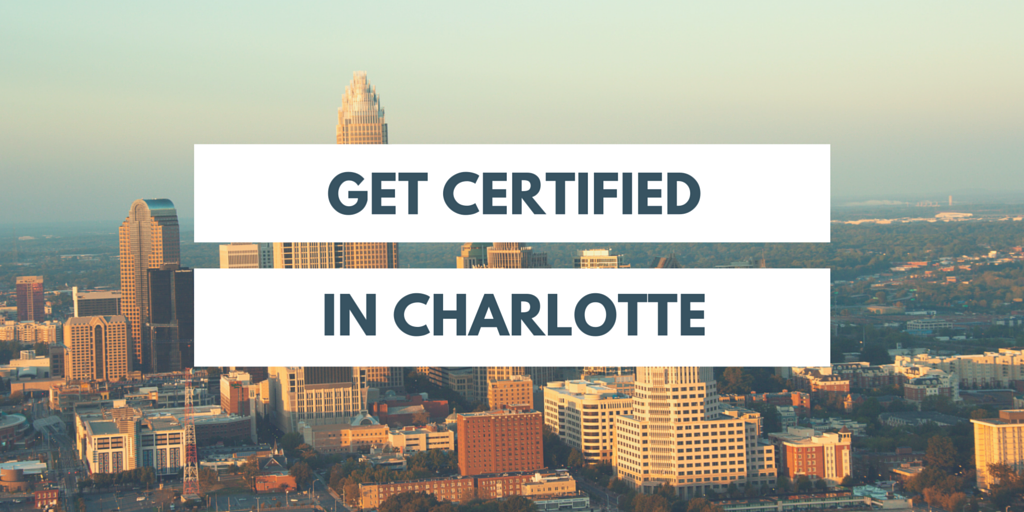 Charlotte is a major city in North Carolina, and it has plenty to offer its residents and tourists alike. From the modern city center known as Uptown, to its famous Southern charm, you get the best of both worlds in Charlotte. As the third fastest-growing city in the country, Charlotte is always looking for new competent workers, especially equipment operators.
Aerial lift operators are needed all across Charlotte, and get to enjoy flexibility and a constantly changing work environment everyday. Qualify for this career with aerial lift training in Charlotte.
Why is Charlotte Aerial Lift Certification Important?
You may be wondering, if aerial lift jobs are so high in demand in Charlotte, "why do I need to get aerial lift training in Charlotte?" The best answer to this question is to protect your safety. Aerial lift accidents happen every day on worksites across the country and the majority of them are caused by operator error. This means that it was a mistake made by the operator that caused the accident. Since aerial lift accidents often mean severe injuries or death, it is incredibly important to understand exactly how to operate an aerial lift safely.
More so, most employers won't hire you without Charlotte aerial lift certification because they aren't willing to risk preventable accidents from happening on their worksite. Not only do these accidents lead to increased worker compensation costs and loss of productivity, but they can also lead to costly fines from OSHA.
So where do you look for the training you need that will get you the safety training you need and will appeal to employers? Keep reading.
The Type of Charlotte Aerial Lift Certification You Really Need
To best protect your life on the job and to qualify for the top job positions, you need OSHA-compliant aerial lift training in Charlotte. This type of program ensures you are receiving all the most up-to-date information you need to be the safest operator, as well as ensuring employers are protected against OSHA fines and legalities.
OSHA-compliant aerial lift training in Charlotte is valued by all employers and required by many. Employers will hire you over uncertified workers every single time because the training you completed proves your competency and awareness of the hazards involved with operating aerial lifts. When workers are trained and able to recognize dangerous situations, this drastically reduces the number of accidents that occur on a worksite, improves the productivity which is good for the bottom line, and reduces the damage done to improperly driven aerial lifts. But the most important reason to get your certification today is to protect your own life. Fatal accidents involving aerial lifts happen every day, and a lack of training is often the root cause.
When the online aerial lift training in Charlotte is so easy and convenient like with CertifyMeOnline.net, there is no reason not to complete your Charlotte aerial lift certification today.
Aerial Lift Job Opportunities in Charlotte
Although there may be plentiful job opportunities in Charlotte, there is strong competition as well. As more and more people move to Charlotte, they will be looking for jobs just like you, and you will need to find ways to set yourself apart from them. For aerial lift jobs, the best way to do so is by completing an aerial lift certification in Charlotte.
Once you've completed your Charlotte aerial lift certification, here are the top industries you can qualify to work for: Aerospace, Aviation and Defense, Automotive, Truck and Heavy Equipment, Biotechnology, Pharmaceuticals, Life Sciences, Energy, and Communications Technology.
Certified workers who completed aerial lift training in Charlotte will be able to qualify for positions like these:
• Aerial lift mechanic jobs
• Warehouse assistant manager positions
• Warehouse manager positions
• Museum jobs
• Arborist jobs
• Aircraft mechanic and washer positions
• Special events jobs
• And more!

Choose CertifyMeOnline.net for Aerial Lift Certification in Charlotte
We have made our program with you in mind: to be as convenient, affordable, and easy as possible. Aerial lift training in Charlotte is online, takes only about one hour to complete, and is really affordable.
We cover:
• How to operate an aerial lift and scissor lift, including boom lifts
• How to perform daily equipment inspections
• The hazards to become familiar with and avoid
• How to prevent accidents that can lead to injuries and fatalities
Find your next career in Charlotte and make your mark in the third fastest growing city in America with the Charlotte aerial lift certification from CertifyMeOnline.net.