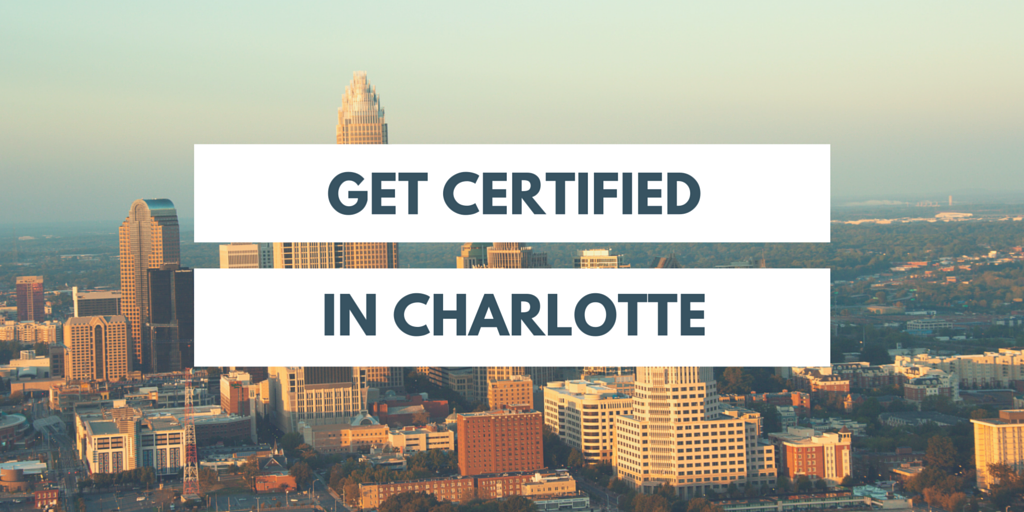 Charlotte, which is sometimes called the Queen City, is also the 25th largest city in the U.S., the third fastest-growing city in the country and with 800,000 residents is also North Carolina's most populous metropolitan area. Seeped in history, Charlotte was named for Charlotte of Mecklenburg-Strelitz, the queen consort of British King George III when the city was first being founded and the country was still under British rule.
The city is home to more than 10 Fortune 1000 companies, including Bank of America, Lowe's and Wachovia Corporation. It's also home to the Carolina Panthers of the NFL, the NBA's Charlotte Hornets, the NASCAR Hall of Fame and the U.S. National Whitewater Center. Charlotte has plenty to offer its residents and tourists alike.
With its vibrant and growing economy, Charlotte is a business-friendly city that's always looking for competent new workers, especially qualified aerial work platform operators. Aerial lift operators are needed all across Charlotte, which has created competition among employers for their services.
As an employer in this competitive labor market, you need an advantage over your competitors. Consider setting up a program that will allow you to hire new operators when they're available and immediately train and certify them at your place of business. This way, you'll be able to attract the very best talent and at the same time create a safer, more productive working environment.
Charlotte aerial lift certification training programs are essential for reducing the risk of liability associated with workplace injuries in any business where lift equipment is used. By enrolling one or more of your workers in CertifyMeOnline.net's Train A Trainer program, your business can have its own fully qualified in-house trainer in virtually no time at all!

Why Charlotte Aerial Lift Certification Training  is Important
First of all, federal law requires employers to comply with all OSHA regulations pertaining to workplace safety. OSHA regulations call for businesses to provide a safe working environment for their employees, including having all AWP operators complete Charlotte aerial lift operator certification training. Aerial lift accidents happen every day on worksites across the country, and the majority of them are caused by operator error,  meaning that the accident was caused by a mistake made the lift operator. Since aerial lift accidents can result in severe injuries or death, it's extremely important that all operators are trained to understand exactly how to operate an aerial lift safely.
Allowing employees to operate lift equipment without having received OSHA-compliant Charlotte aerial lift certification training puts business owners at risk of having otherwise preventable accidents occur, which can lead to damages to property and equipment, increased worker compensation costs,  loss of productivity and possibly expensive litigation. They can also lead to costly penalties from OSHA, including hefty fines, prison time or both.
Where can you find the kind of OSHA-approved Charlotte aerial lift certification training you need for your aerial lift and scissor lift operators? Keep reading to learn about CertifyMeOnline.net's online aerial lift operator training courses.
The Type of Charlotte Aerial Lift Certification Your Employees Really Need
The best way to protect the lives of your employees while they're on the job is to see to it that they receive 100% OSHA-compliant Charlotte aerial lift certification training. This is the type of training program that will ensure they are receiving all the most up-to-date information that's needed for them to be the safe aerial lift operators, as well as ensure that you as the employer are protected against OSHA fines and potential litigation.
If you're a Charlotte area business owner who employs aerial lift or scissor lift workers, it's extremely important to verify that they have completed proper aerial lift or scissor lift operator training before bringing them on board. If you currently have operators working for you who haven't been trained and certified, CertifyMeOnline.net provides the fastest, easiest and most affordable means of having them properly trained and certified to operate aerial lifts and scissor lifts, which will bring you and your business into compliance with OSHA regulations.
When workers are properly trained and competent to recognize potential hazards, the number of injury-causing accidents that occur on a worksite are drastically decreased, productivity improves, and damages to property and equipment due to improperly driven aerial lifts are reduced, all of which are good for your business's bottom line. A far important reason to have your workers properly trained and certified, however, is to protect their lives. Fatal accidents involving aerial lifts and scissor lifts happen every day, and a lack of proper training is usually the cause.
When online Charlotte aerial lift training is as fast, easy and convenient as it is when you choose  CertifyMeOnline.net, there's is no reason not to enroll your employees in Charlotte aerial lift certification training today.
How To Get Your Employees Scissor Lift and Aerial Lift Certification  Training in Charlotte
It's really easy. When you choose CertifyMeOnline.net to train your aerial lift and scissor lift operators with CMO's certification training, your workers will receive top quality, comprehensive instruction that's affordable for you as their employer. After your workers complete their courses and pass a "hands-on" skills evaluation, they'll receive valid, OSHA-compliant Charlotte aerial lift certification and scissor lift certification.  All that's needed is for you to complete a few easy steps  Here's how simple it is:
1. Register your company (it only takes a couple of minutes).
2. Have each employee create his or her own log-in profile and sign in to the training account.
3. Next, the employees work through the training modules at their own pace using a smartphone, tablet or another digital device anywhere there's an internet connection. There are no time limits for finishing the instruction, which makes Aerial lift certification Charlotte even easier!
4. The next steps needed to complete the Charlotte aerial lift certification program is to pass the written test and receive an in-person equipment operating evaluation led by a qualified Trainer.
5. Once you've completed the written test and passed the hands-on evaluation, they can immediately download and print their operator card and certification – that's all there is to it!

Choose CertifyMeOnline.net for Your Employees' Aerial Lift Certification in Charlotte
We've designed our program with you the employer in mind for it to be as convenient, affordable, and easy as possible. Charlotte aerial lift certification training in is online, takes only about one hour to complete, and is very affordable. Here's some of what it covers:
1. Operating aerial lifts, boom lifts and scissor lifts
2. Performing daily equipment inspections
3. Recognizing and avoiding hazards
4. Preventing accidents that can lead to injuries and fatalities
If you have questions about CertifyMeOnline.net's Charlotte aerial lift certification training program, call us at 602-277-0615 to speak with one of our knowledgeable OSHA experts, or you can contact us online. At CMO, we're always available to give you the help your company and aerial lift operators need to become OSHA compliant.