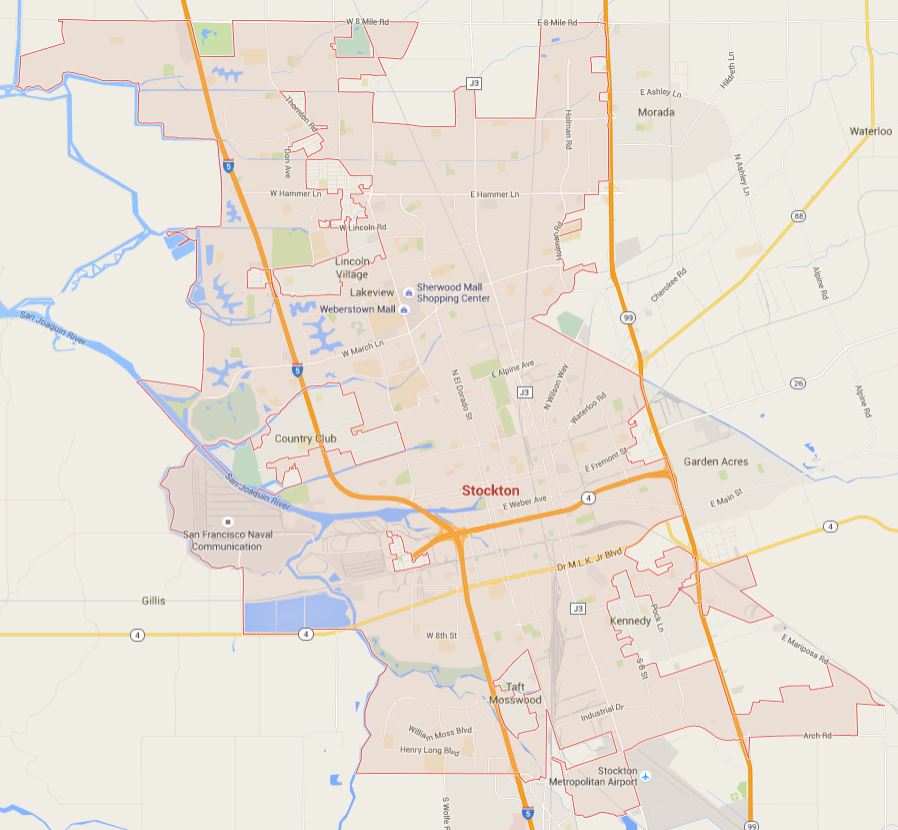 Housed in the San Joaquin County of north-central California is the city of Stockton. Located along the San Joaquin River, Stockton has a population of around three-hundred thousand people. Stockton has steadily progressed in total population over the years, making it a hotspot for development and construction. Any community that is growing is made a prime place for construction contractors and companies to find work.
If you want to excel as either an independent contractor or a company that specializes in construction and maintenance, you are going to need your Stockton aerial lift certification to prove that you are capable and professional to all of your clients and customers. Not only will an aerial lift certification in Stockton prove your capabilities to your clients, but it will also protect you against OSHA fines and penalties.
With the help of CertifyMeOnline, we can help you get your Stockton aerial lift training and certification in about an hour so that you can put yourself at the top of your market and industry today.
CMO offers plenty of advantages for scissor lift, aerial lift, and aerial work platform (AWP) workers:
Portable training. Once you have your aerial lift certification in Stockton, you're good to work anywhere in the U.S. OSHA requires that all American employers should provide the necessary training for elevated scaffolding, which includes aerial lifts and scissor lifts.
Great prices. Getting aerial lift training in Stockton doesn't have to cost a fortune. CMO believes that everyone should have access to OSHA complaint courses – that's why our training classes are affordably priced for everyone!
3 year renewal training. Every 36 months, you need to renew your OSHA compliant credentials. With our aerial lift certification in Stockton, CMO makes the renewal training process easy and super convenient.
Those are just some benefits you'll enjoy with CertifyMeOnline.net's aerial lift training in Stockton. Sign up today to get started!
Call CMO Today to Find Stockton Aerial Lift Training
With our knowledge of aerial lift training in Stockton and our expertise in handling OSHA guidelines, we can help your business competitively stand out in Stockton as professionals. Stockton aerial lift certifications are an important part of ensuring that your business has the core fundamentals to operate.
With Stockton aerial lift training, you and your employees will have the peace of mind that you have both the knowledge to handle equipment safely and the certification to prove to your clients and OSHA that you are 100% suited for the job at hand. OSHA takes their safety guidelines very seriously and if you have a gap in your training and paperwork, you could find yourself with a fine. Stay out of legal trouble with aerial lift training in Stockton and our 3-year renewal training to keep your paperwork and training up-to-date.
Get Aerial Lift Certification in Stockton Today!
All Stockton area employers need qualified aerial lift and scissor lift workers. If you need aerial lift certification in Stockton, look no further than CMO. We'll get you trained to operate any type of AWP. Once you're certified, your employment chances increase for well-paying jobs throughout the region.
Our process for acquiring your aerial lift certification in Stockton is quick and easy. We want to get you on your feet with the fundamentals to prove that you are fully capable, trained and legally prepared for all of the jobs in front of you. With our easy 5-step process, you can be done in as little as an hour! Once you have completed your aerial lift training and are approved for your certification, you can print your paperwork right away. As soon as you're done, you're done. There's no waiting in the mail for your certification and paperwork to arrive. Our certification process works on your schedule, so there is no hassle when it comes to figuring out when you can take your Stockton aerial lift training.
Are you ready to get started with your aerial lift training in Stockton? Get started today! We will give you the information necessary to get your aerial lift certification in Stockton and the guidance to handle equipment with care and expertise. Get and maintain your competitive edge with CertifyMeOnline today!
For questions about aerial lift certification in Stockton, or if you'd like to speak with our training experts, give CMO a call today at (602) 277-0615. Thanks for visiting CMO!