Expert Tips for Construction Safety Week 2020
Construction Safety Week 2020 took place September 14 to 18; the annual event is usually held in May but was delayed due to the coronavirus (COVID-19) pandemic. This year's event focused on the theme "Built on Safety," and it highlighted the importance of a safe and hazard-free workplace for construction workers across the country.
What Is National Construction Safety Week?
Construction Safety Week is a five-day event designed to educate construction professionals about workplace safety and encourage these professionals to explore ways to enhance on-the-job safety. During National Construction Safety Week, various meetings and demonstrations are held to promote safety across the construction industry.
The 2020 edition of Construction Safety Week differed from previous years, due to the fact that small discussions and training sessions were held in lieu of large meetings and demonstrations. Despite the changes implemented to ensure that Construction Safety Week participants could safely engage with one another during the COVID-19 pandemic, the event promoted the same message as years' prior: safety is crucial in all that construction professionals do, every day.
With heightened awareness of safety in the construction industry, workers, employers, and managers are encouraged to consider how they can make their workplace safer for everyone. Construction Safety Week provides encouragement and resources that can build awareness and excitement around safety in the workplace.
How Can You Take Part in Construction Safety Week 2021?
If you missed Construction Safety Week 2020, there is no need to stress. Construction Safety Week will take place once again in 2021, with dates to be announced in the near future. In the meantime, you can still do your part to ensure that construction worksites are safe for employees and bystanders alike.
Remember, safety is vital year-round. Although Construction Safety Week provides an excellent opportunity for construction professionals to connect with one another and uncover ways to bolster on-the-job safety, it is paramount to prioritize workplace safety at all types of jobsites. That way, all construction workers can safely perform everyday tasks — and avoid on-the-job accidents, injuries, and fatalities.

Top Tips for Celebrating Safety Week and Staying Safe Year-Round
There are several things that construction professionals can do to make safety a top priority — and celebrate National Construction Safety Week year-round. These include:
Tip #1: Host Safety Meetings and Workshops to Celebrate Safety Week
Conduct regular workplace safety meetings and workshops. Ensure workers stay up to date on workplace safety topics and receive the proper certifications to verify that they are authorized to use aerial lifts and other heavy-duty equipment.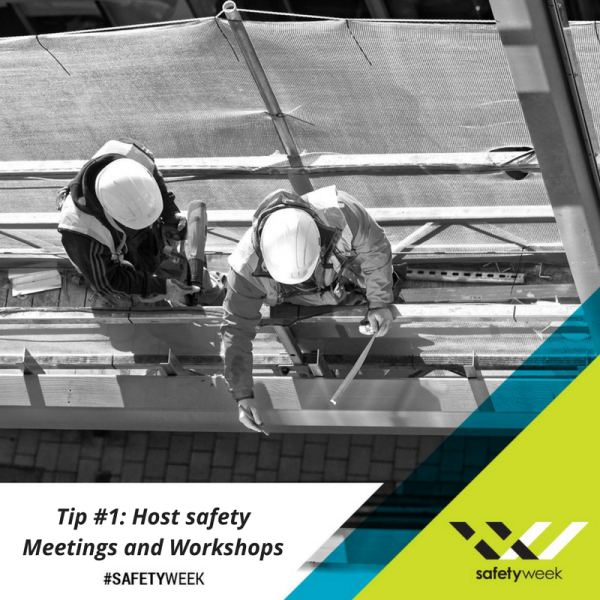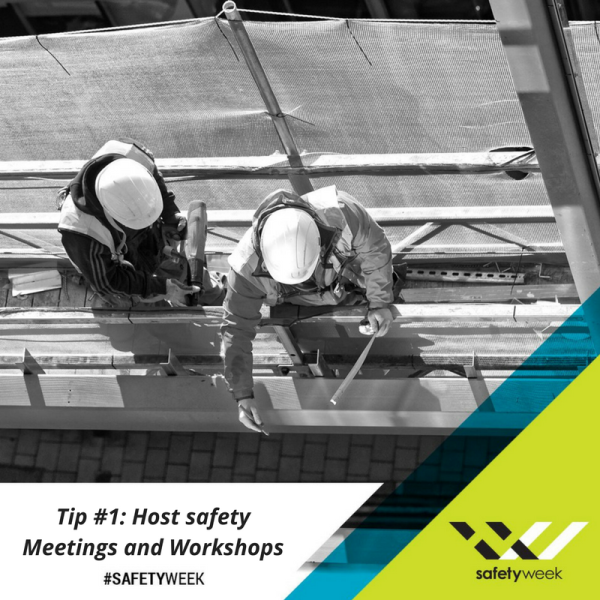 Tip #2: Educate Workers About Fall Protection and Personal Protective Equipment
Teach workers about the risks of falls and the value of fall protection equipment. Ensure workers know how to correctly use fall protection equipment and leverage it any time they perform tasks at heights.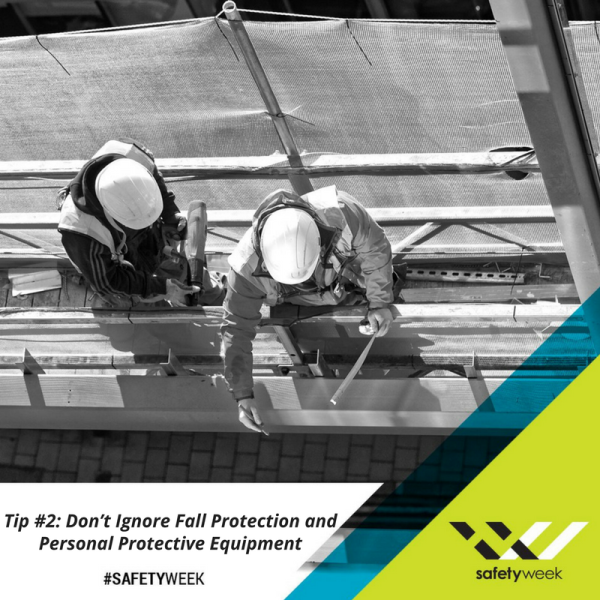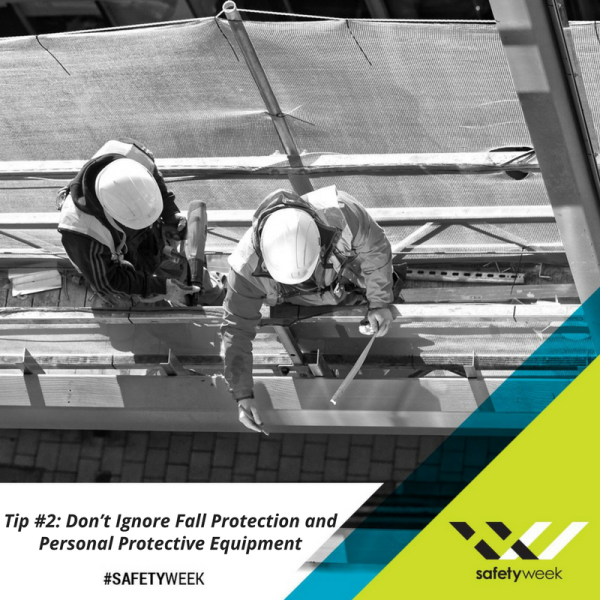 Tip #3: Respond to Fall Accidents the Right Way
While fall protection is a big topic in the construction and heavy equipment industries, knowing how to properly respond to and handle a fallen worker is something not as familiar.
Fall response do's and don'ts include:
"Get going." Don't stand around discussing what to do.
Stick to Your Plan. Now is not the time to try out new techniques.
Ensure Your Rescue Gear Is Easily Accessible. Do not consider ascending and starting your shift without your safety gear on your person, and any required backup gear at its pre-set location.
Work Smoothly. We accomplish a rescue quickly not by going fast, but by maximizing efficiency. Take your time and think through every move. If you rush, you could make time-consuming or even deadly mistakes.
Focus on Weight Transfer. Whether the person is lying on a platform unconscious or hanging in the air, your objective is to safely transfer the body weight to prevent further injury and then get your co-worker down to the ground."
If a worker falls, seek immediate medical attention. You should also ensure that the fall is documented and reported appropriately.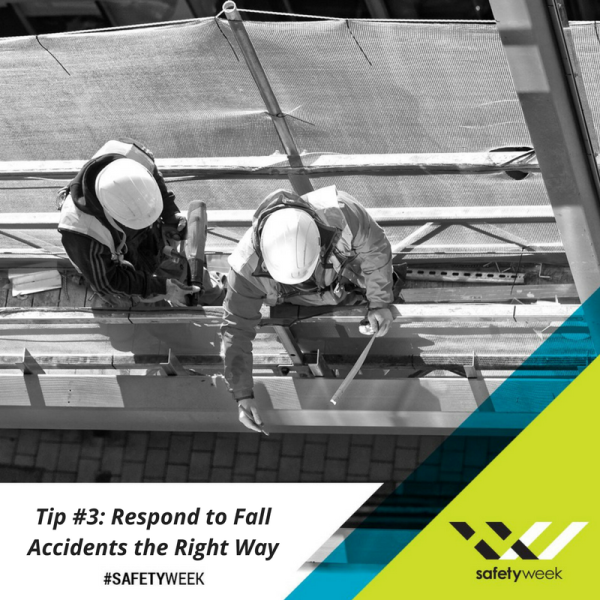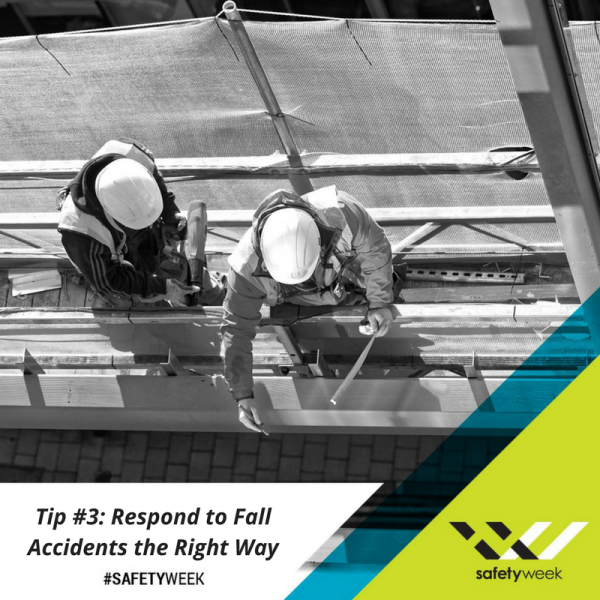 Tip #4: Be Aware and Alert at All Times
A workplace accident can happen at any time, and it is crucial to stay focused. Be aware of your surroundings on a construction site and keep an eye on other workers to help prevent accidents.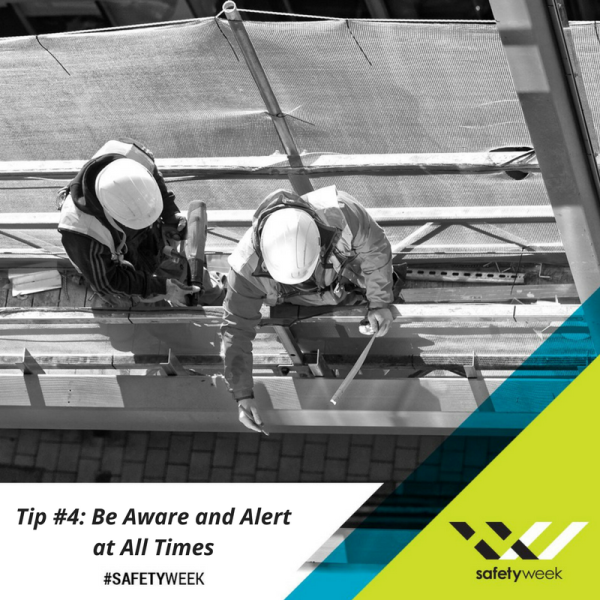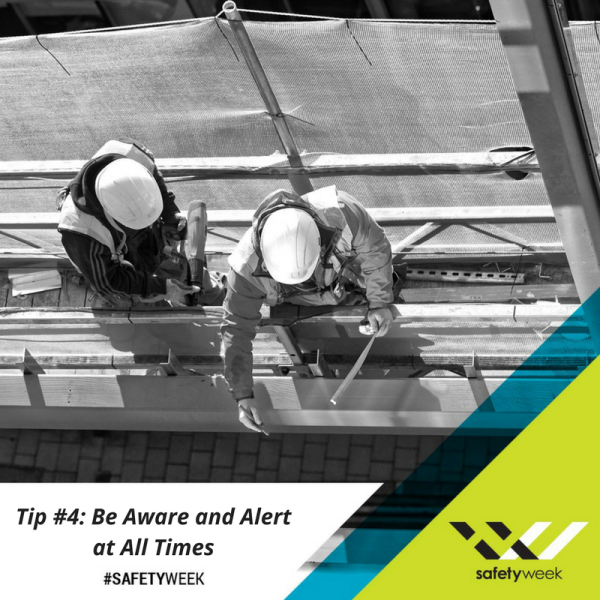 Tip #5: Spread the Message About Safety with Small, Simple Action
Encourage workers to learn as much as possible about on-the-job safety. Managers can respond to workers' safety concerns and questions and receive employee feedback. They can also collaborate with workers to consistently brainstorm ways to improve worksite safety.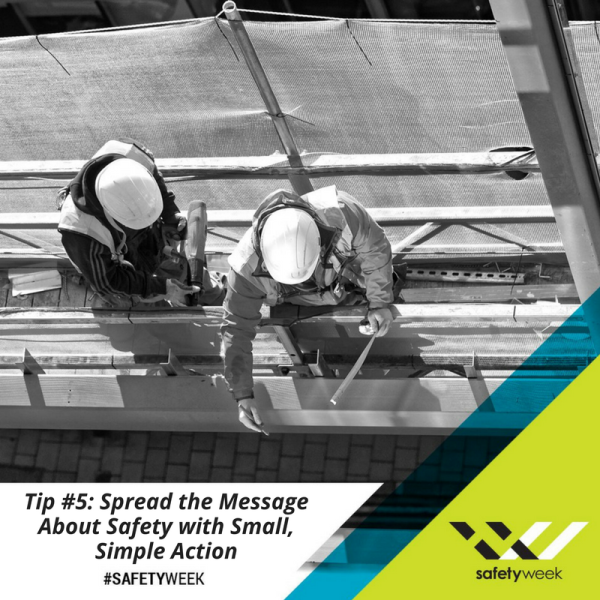 Tip #6: Invest in High-Quality Safety Training
When workers are properly trained and certified to operate heavy equipment, work around equipment, and perform tricky tasks, they are able to prevent the accidents that result in injuries and deaths on worksites. If you're ready to make safety a priority in your workplace and put your safety plan into place, start with the top quality OSHA-compliant equipment training from CertifyMeOnline.net.
CMO offers aerial lift safety training that enables workers to earn OSHA certification in as little as one hour. To learn more about our aerial lift safety training classes, please contact us online or call us today at (602) 277-0615.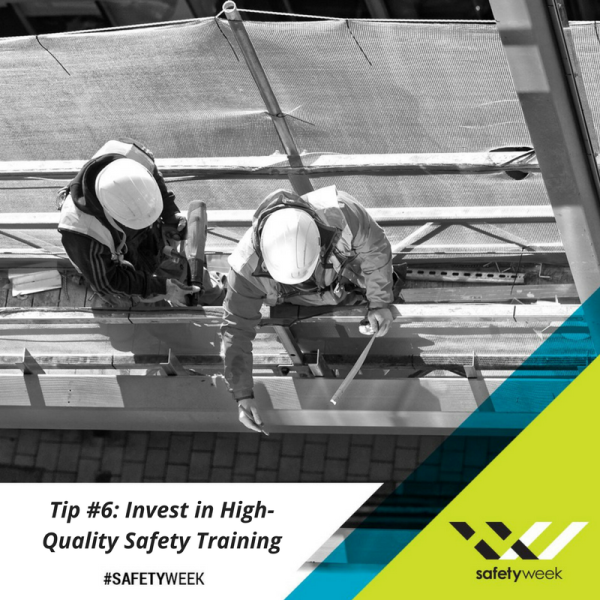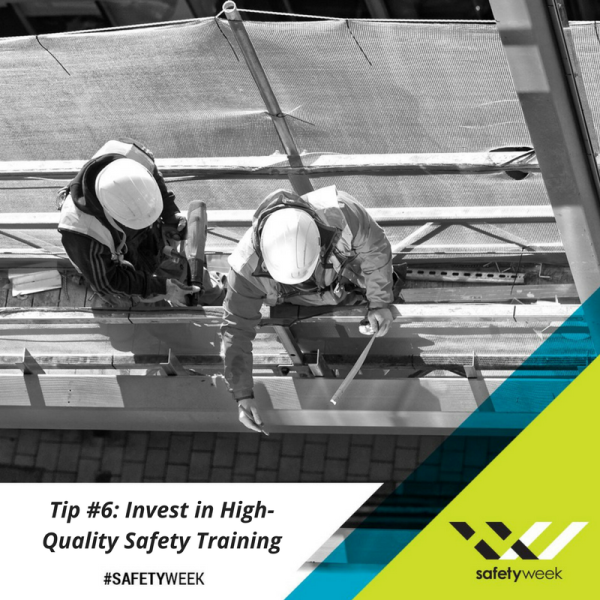 To learn more about the online training classes from CertifyMeOnline, click here.