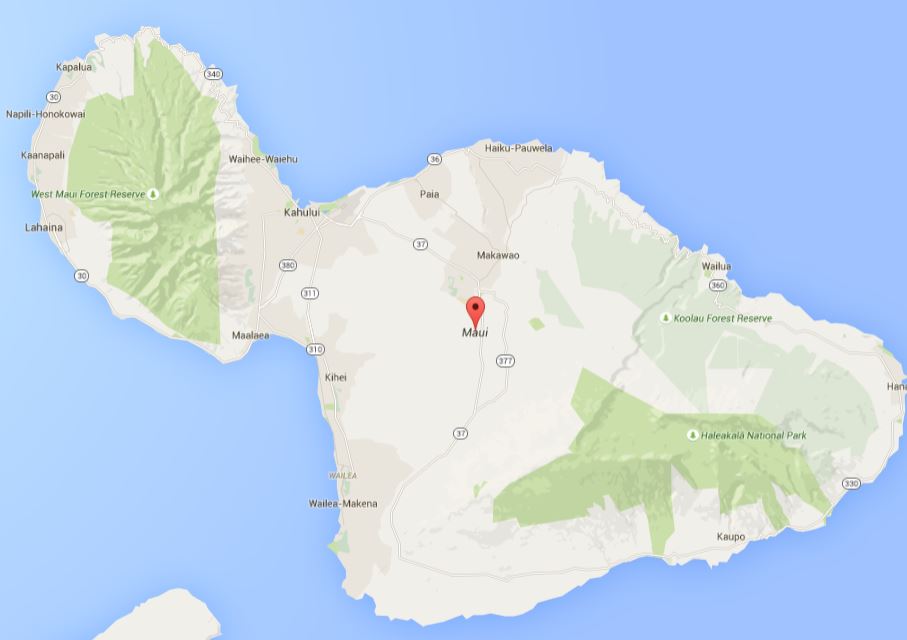 Maui is the 2nd-largest Hawaiian island, and the 3rd-most populous. For an area less than 1,000 square miles, Maui is a very busy place. Aerial lift and scissor lift operators are required for construction projects, landscaping, and a thousand other tasks.
If you want a job on Maui, you'll need the latest OSHA certification from CMO. This will give you an advantage for aerial lift, scissor lift, and aerial work platform (AWP) jobs all across Maui, including the following areas:
• Wailuku
• Kīhei
• Lahaina
• Kula
• Pukalani
• Haʻikū
• Hāna
If you are looking to take yourself or your business to the next level, you will need your Maui, HI aerial lift certification to prove that you are capable and have the knowledge to safely operate your machinery. Any construction or maintenance company that is at the top of their industry has the proper training and certifications. Without these certifications, you run the risk of having to pay fines to OSHA for failing to have the proper training.
With the help of CertifyMeOnline, you can set yourself apart from small time businesses and instead market yourself as a professional. Whether you are an independent contractor or a team of experts, you can use your Maui aerial lift training to gain the expertise needed to handle equipment and the certification to prove to your clients, customers, and OSHA that you are a professional.
CMO offers a great selection of courses for aerial lift and scissor lift certification in Maui, all at great prices! For Maui employers, this is great news for getting everyone OSHA compliance. And for individual workers, aerial lift certification in Maui means the chance of a better paying job, or even a rewarding long-term career! Make it happen with CMO – sign up today!
CMO Can Help You Stand Out with Maui Aerial Lift Training
Our team at CertifyMeOnline is trained and knowledgeable about the training procedures and certifications necessary to legally operate aerial lifts and other machinery in Maui. Our courses are developed by specialists who know the OSHA guidelines in-and-out and provide you with all of the information necessary to acquire your aerial lift certification in Maui today. We make it easy to meet all of the guidelines and regulations that OSHA requires, while helping you stand out in your market.
The certification process with us is extremely quick and easy, making it possible for you to get the certification you need in as little time as possible. Our Maui aerial lift training can be completed in as little as an hour with our simple 5-step process. The training can be taken at any time that is convenient for you, meaning that our training works around your schedule, not ours. Once you have completed your training, you can print out your Maui aerial lift certification at any time. This means that you can be certified the moment you finish! There's no waiting in the mail for your certification.
With CMO's aerial lift certification in Maui, you'll enjoy the following benefits:
• Affordable prices. Forget pricy 3rd party "safety training consultants." CMO's staff includes OSHA safety experts, aerial lift & scissor lift operators, and other experienced personnel. We've been there, done that. And our aerial lift certification in Maui passes this knowledge on to you – without breaking the bank!
• Super convenient access. Take your aerial lift certification in Maui anytime you wish. Our OSHA aerial lift training is on your schedule!
• Lifetime support. From renewal training to helpful advice, CMO is glad to provide all of your aerial lift certification requirements in Maui.
In addition, CMO also provides 3-year renewal training. By working with CMO, you can print out your certifications at any time and have your certifications renewed just as easily. You'll avoid unnecessary fines from OSHA if you leave gaps in your training and certification history. If you haven't had your Maui aerial lift training yet, there's no time left to waste. Get started today!
CertifyMeOnline specializes in providing teams and individuals with the knowledge and expertise to comfortably and safely operate aerial lifts while giving them the certification and paperwork to prove that they have the knowledge and ability to do so. Get started on securing the fundamentals to operate an aerial lift.
We will work with you so that you can be confident in your operation of an aerial lift with your Maui aerial lift training and certification. Set yourself apart from your competitors by ensuring that you have all of the paperwork necessary and the expertise to serve your customers.