Industrial Machinery: Info, Purchaser Guide & More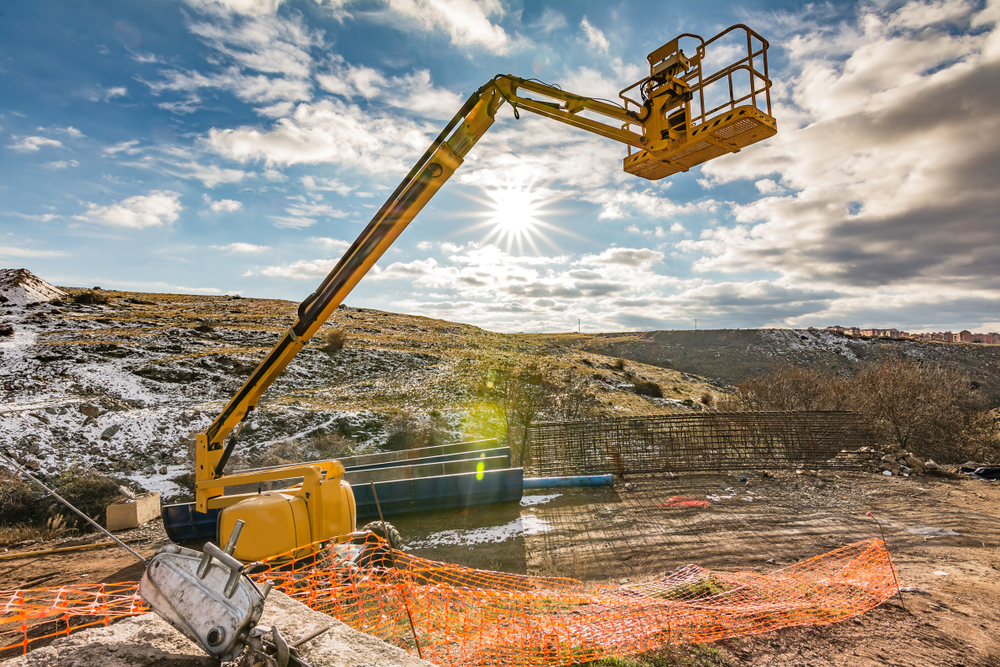 If you're in the market for industrial equipment, making the right purchasing decisions is critical for long-term business success.
(Not to put pressure on you or anything!)
Let's say you make the wrong choice with your industrial machinery purchase. Just some of the negative consequences include:
Endless maintenance. If your equipment is always in the shop, it's not on the production floor, construction site, or another place it's supposed to be. This lost productivity has a ripple effect that impacts your ability to minimize expenses.
Lost productivity. If you don't select the "right" industrial machinery, even simple tasks can be difficult. For example, if your landscape company requires occasional telescopic aerial lift capability, but your purchase doesn't include this feature, it's tough to complete everyday work – let alone those specialized, high paying projects. 
Higher costs, less profit. Just like automobile owners try to avoid those dreaded "lemon" purchases, purchasing departments likewise need to stay away from "clunkers." Whether it's industrial machinery or aerial lifts, the "wrong" piece of equipment creates negative equity.

Those are just three reasons why it's so important to have a system in place when shopping for industrial equipment. In many ways, shopping for your company's equipment isn't much different than everyday household shopping. You need a budget. You should have a general idea of what you're looking for, as far as features and benefits.
Many of our customers are involved with industrial equipment purchases on a regular basis (scissor lifts, aerial lifts and similar machinery). Since CertifyMeOnline.net is involved with OSHA compliant training for industrial machinery and equipment, we're well-versed on what industrial equipment is, how to purchase this equipment, and other valuable information. We figured it would be a good idea to publish a shopping guide for machinery.
What is Industrial Machinery?
So what is industrial equipment? In a nutshell, industrial machinery and equipment refers to any machine or vehicle used for explicitly industrial and commercial work. Examples include production, assembly, maintenance, cleaning, landscaping and other tasks that require equipment not typically found in a residential setting. 
Think of it like this: if you wouldn't normally use it around your own house, it's probably industrial machinery and equipment.
What are Examples of
Industrial Equipment?
Aerial lifts, mobile elevating work platforms (MEWPs), aerial work platforms (AWPs), scissor lifts, and similar industrial machinery are prime examples of industrial equipment. Other common equipment also includes forklifts, warehouse accessories, industrial personal protective equipment (PPE), and more.
CMO provides comprehensive, 100% OSHA compliant training for a specific type of industrial equipment – aerial lifts, MEWPs, scissor lifts and more. Sign up today if your company needs to get your operators trained and compliant!
Industrial Equipment
Shopping 101: What You Need to Know
The purchasing process is much easier when divided into three specific categories:
-Pre-purchase research
-Purchase
-Post-purchase activities
Too often, only that second bullet point, the actual purchase, gets the required attention from purchasing agents, CEOs and others involved with purchasing industrial equipment.
Pre-purchase research
For pre-purchase research, we recommend:
Go the extra mile with your research.  Read reviews. Test drive or simulate any equipment you can. Talk to your friends in the industry for valuable perspective on reliability, maintenance requirements, and more. Expand your network in your industry; for companies that use aerial lifts, connect with other "sub-industries" for info on a particular brand or model. For example, even if you're involved with landscaping, it doesn't hurt to see what construction or maintenance companies are using for their aerial lifts or scissor lifts.
Attend trade shows. If you have enough time before your purchase, go to an industrial equipment trade show. Trade shows are the perfect opportunity to ask questions directly to the manufacturer, see the equipment firsthand, and ultimately make a better decision! Trade shows are a great way to learn more about relevant brands and models that align with your industry. For example, if your line of work requires scissor lifts, a trade show will have timely, actionable intelligence on the top brands to consider for your industrial machinery and equipment purchase.
Check the maintenance records. For used equipment, this is a must. Ideally, you'd like to have a comprehensive record of all major repair work, regular fluid changes, and more.
Consider purchasing used equipment. You could save hundreds or thousands of dollars with used equipment. A few things to consider with used equipment: warranty coverage might not be comprehensive and obvious signs of wear & tear should be carefully examined. Oh, and make sure the title is clear for ownership transfer.
Purchase
Once your research is complete and you've decided to move forward with your purchase, it's time to re-focus on the actual transaction. Purchasing day can be quite hectic, so make sure you:
Double-check the purchasing terms. Dot your I's and cross your T's. Make sure financing numbers are accurate before you sign the dotted line!
Test the equipment. If possible, test run your new equipment. For equipment like aerial lifts, work all the controls to ensure smooth movement, no funny noises, etc.
Confirm shipment and delivery. Nothing is more frustrating than expecting industrial equipment on a certain day, and it not arriving. Make sure the dealer/owner has the delivery process in place and ready to go!
Post-purchase activities
Congratulations! Your new equipment is now in place and performing as it should, thanks to your diligent pre-purchase and purchase day preparation. So what happens afterward? A few post-purchase items to take care of:
Keep your warranty paperwork handy. If anything goes wrong with your new equipment, hopefully, it's covered by your warranty. Figuring out warranty terms should've already been handled during your pre-purchase process.
Operate your equipment to manufacturer's recommended specs. This not only ensures a longer operating window, but you'll also enjoy higher resale value down the road, should you decide to sell or trade in your equipment!
Report any issues to the manufacturer – immediately. For example, if your aerial lift isn't extending fully, or your scissor lift is making a funny noise, make sure you notify the dealer or manufacturer right away. Failure to do so may void your warranty altogether. This tip holds true for all industrial machinery purchases.

Need Training on
Industrial Machinery
? We Can Help!
If your shopping list also includes aerial lift and scissor lift training, look no further than CMO.
Check out our courses and choose the best packages for your company. With a great selection of aerial lift and scissor lift training classes, along with fall protection instruction, CMO has everything you need to promote safety – all while gaining productivity!
Register today to get started with your aerial lift and scissor lift safety program! We'll help your entire AWP fleet achieve OSHA compliance, which means a safer workplace for everyone involved! 
Much like purchasing industrial machinery and equipment, getting your scissor lift and aerial lift certification is all about quality, value and customer satisfaction. And that's exactly what CMO delivers for your OSHA compliance requirements!
 For any questions about our training programs, or to finalize your online training shopping list, give our aerial lift training experts a call at (602) 277-0615. Thanks for visiting CertifyMeOnline.net, the leader in OSHA complaint aerial lift and scissor lift certification!