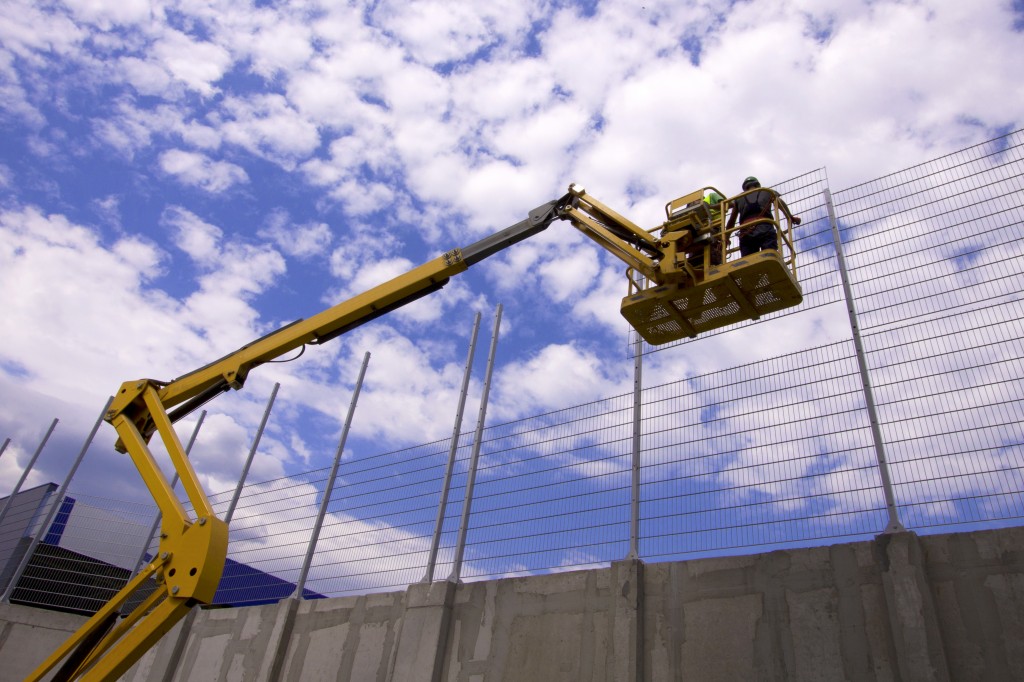 99% of the time, aerial lifts are used for typical on-the-job tasks. If you've ever been in an aerial lift or know someone who spends a lot of time in one, it's probably for things like painting, maintenance, construction work, electrical contracting and other similar jobs.
Every so often, aerial lifts are used for unique situations. Here are some of the more unusual used for aerial lifts:
Security. That's correct – for large crowd control (college football games, music concerts, etc.), aerial lifts can be used to give security guards and police a "bird's eye" view of what's happening below. East Carolina University recently used aerial lifts in their home football opener.
Getting pets out of trees and off of rooftops. Aerial lifts can be used to help rescue those adventurous pets go get a little TOO adventurous. Sure, they still use fire truck ladders, but aerial lifts can also do the trick!
Installing mega-sized Christmas trees. The world's most famous Christmas tree, in New York's Rockefeller Center, was put in with the help of a massive aerial lift during last year's holiday celebrations.
Setting basketball hoops in place. In order to measure a basketball rim exactly 10 feet off the floor, aerial lifts are used to both measure and balance rims. Hey, not everyone is LeBron James – sometimes an aerial lift can help get people way up in the air!
For both unique and everyday aerial lift tasks, you'll need the right training to stay safe on the job. CertifyMeOnline.net, the leader in online aerial lift training, is a great choice for small and large companies. Our OSHA compliant content can be taken at your convenience, and our pass rate is 100%.
So if you're looking to get your credentials, look no further. CMO also has trainer instruction, scissor lift courses, training packages and more. Check out the CMO contact page for more information. If you'd like to speak with our training specialists, please call (602) 277-0615. We're happy to help with any and all of your aerial lift training needs.
Thanks for stopping by the CMO blog – and check back for more updates!