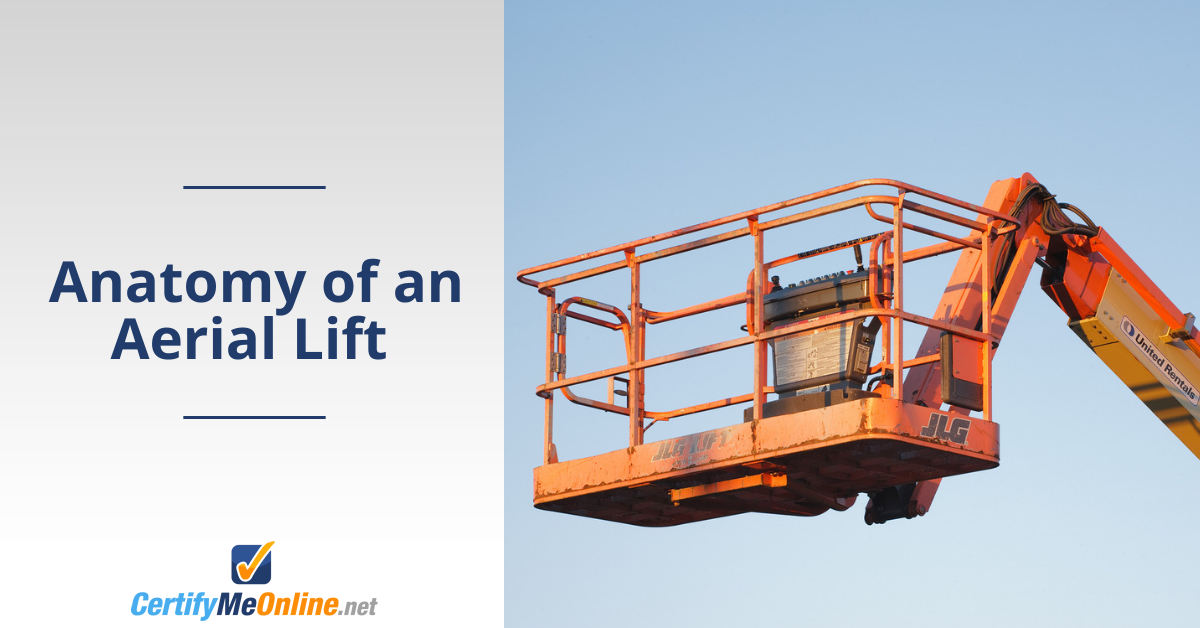 Aerial lifts come in many different types and sizes, including boom lifts, scissor lifts, bucket lifts and more. The designs of aerial lifts can vary widely, but they all have certain basic components and functionalities. Understanding the different parts of an aerial lift can help you:
Use it more efficiently and effectively
Keep it better maintained
Know what to look for during daily inspections
Make cost-effective decisions about whether to repair or replace parts
Detect minor issues that could become major problems
And much more!
Articulating Boom Lifts
The articulating boom lift provides access to otherwise hard-to-reach areas. Its main benefits include:
Good stability when working at high elevations
Some of the highest vertical reach of all aerial lifts
Great mobility – can move up, out, over and around the work area
Let's look at the key components of these versatile lifts.
Steer wheels: The front wheels attach to the steering axle and are used primarily to steer the lift when in motion.
Chassis/frame: One of the main structural design components, the frame provides support for the rest of the lift.
Drive wheels: The rear wheels attach to the driving axle and provide the power to drive the lift. Some lifts come with 4-wheel drive, in which case the front wheels are still used for steering.
Ground console: This unit holds the controls for driving and operating every aspect of the lift.
Jib: This consists of a projecting arm attached to the platform to extend the reach of the boom.
Rotator: A small cylinder connecting the platform to the jib, the rotator allows side-to-side movement of the platform.
Platform control console: Located on the platform, it provides all the controls the operator needs to control the lift while in the air.
Platform: Similar to a gas pedal on a car, the footswitch is used to position and drive the lift. It also operates the auxiliary controls from the platform.
Tower lift cylinder: uses hydraulics to raise and lower the two main boom sections.
Upright level cylinder: Works with the main cylinder to control the movement of the main base and fly sections.
Jib lift cylinder: Controls the movement of the jib.
Slave cylinder: Works with the jib lift cylinder to raise and lower the jib.
Main base section & main fly section: These two sections are adjoined to each other to provide the height and extension for the platform.
Tower base section and tower fly section: Together, these provide the structure and support for the main base and fly sections and the platform
Guardrails: These are designed to keep workers from falling. They also contain anchor points for attaching lanyards.
Understanding different parts of a boom lift and what they do will make you a better operator. To become a safer operator, get trained and certified at Certifymeonline.net!  Sign up for our convenient online courses today!