What Are the Top Wearables in Construction?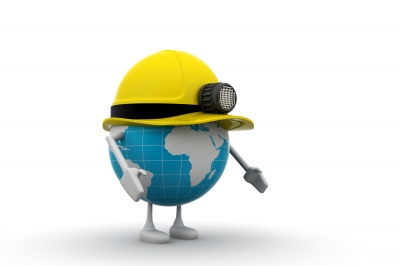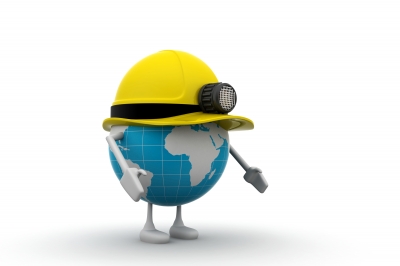 Wearable technology in construction is quickly becoming a must-have. Let's look at this technology and how it can help improve construction workplace safety.
What Are Wearables in Construction?
Wearables in construction refer to devices that construction workers can wear to improve on-the-job safety. They are user-friendly and won't hamper a worker's ability to complete day-to-day tasks.
Construction safety wearables are evolving, and demand for them is expected to increase in the years to come. Research indicates that 6% of contractors wore wearables in 2018. And, this figure is expected to rise to 23% in 2021.
As interest in wearable technology in construction, employers must keep pace. If you learn about the top construction wearables available, you can provide your workers with the technologies they need to remain safe, productive, and efficient.
5 Wearables in Construction You Need to Know About
Here are five construction safety wearables that can help your business reduce the risk of workplace accidents, injuries, and fatalities.
1. Smart Watch
Smart watches can be used to track health and activity data. These watches can help construction workers check their vital signs while they work. Some smart watches can detect abnormal heart rhythms or other serious health problems as well.
In addition, smart watches can be used to detect construction worker falls. They also enable construction employees to communicate with one another hands-free.
2. Smart Boots
Smart boots take personal protective equipment (PPE) to the next level. Like smart watches, smart boots can detect falls. Smart boots may use GPS technology that allow a construction manager to pinpoint a worker's location, too.
3. Smart Helmet
A smart helmet includes sensors that can alert a construction worker about potential collisions. Plus, the helmet can measure vital signs and send a signal to notify a worker when he or she should take a break.
4. Augmented Reality (AR) Glasses
Whereas safety glasses protect a construction worker's eyes, AR glasses provide him or her with additional jobsite information. AR glasses can alert a worker about hazardous materials and safety protocols. It can also provide real-time information about the location of edges to help prevent falls.
5. Smart Clothing
Smart clothing can be worn that can detect a construction worker's body temperature and watch for signs of fatigue. The clothing can even warn a worker if he or she may be exposed to dangerous gases.
What Does the Future Hold for Wearables in Construction?
Wearable technology is changing the way construction workers complete everyday tasks. The push for wearables in construction is strong and will increase in the foreseeable future. Meanwhile, employers can embrace construction wearables to improve workplace safety now and in the future.
For employers that are considering wearables, check out any of the aforementioned options. This allows employers to weigh the pros and cons of different wearables and figure out if they are the right options for their workers.
If an employer invests in construction safety wearables, teach workers about them. This ensures that workers can properly use their wearables and get the most value out of them.
Finally, it can be beneficial to provide a workplace safety training program to workers. This program can teach workers about how to safely use wearables. It can also focus on aerial lift safety.
Certification training is a requirement for any employees that use aerial lifts, regardless of whether your company invests in construction wearables. Fortunately, CertifyMeOnline.net offers a training program that makes it simple for your workers to become OSHA-certified aerial lift operators.
Our program is designed for workers of all skill and experience levels. It enables them to become OSHA-certified aerial lift operators in as little as one hour. To learn more, please contact us online or call us today at (602) 277-0615.