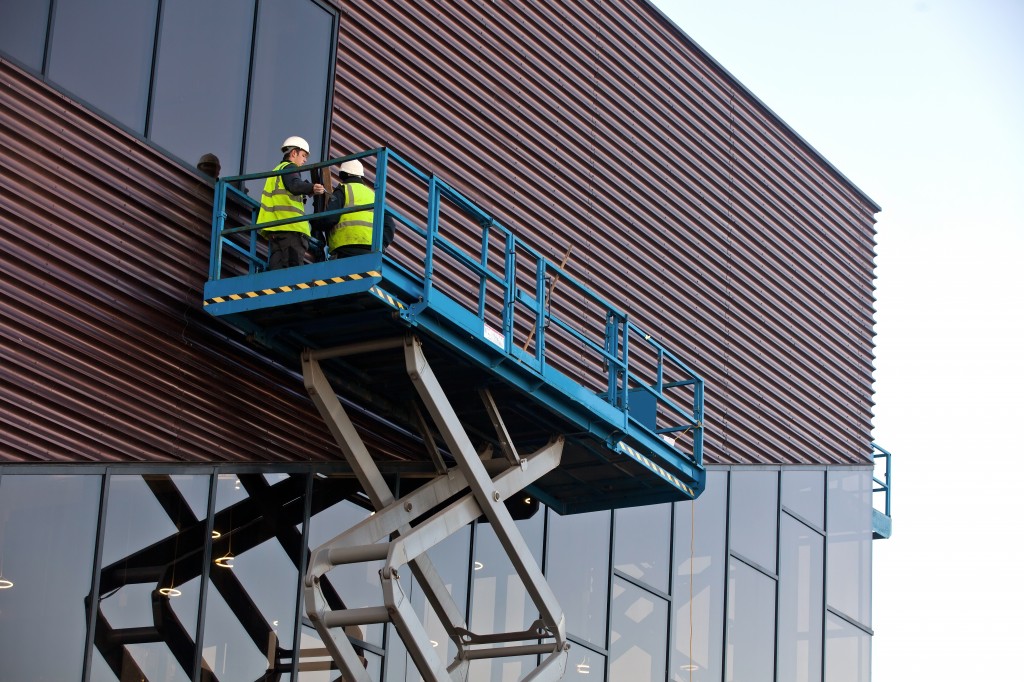 Scissor lifts are one of the most versatile types of industrial equipment. They're used for a variety of situations – lifting, hoisting, elevating workers – in an assortment of work areas – construction sites, warehouses, manufacturing facilities and more.
And despite the many different ways scissor lifts are utilized every day, there's always a surprising situation where they're useful.
One Piece of Equipment, Endless Uses
Because scissor lifts are generally more nimble than regular aerial lifts, they can reach those tough-to-access areas. But scissor lifts aren't used simply for getting workers into place. As we'll see, they're a practical, purposeful solution for just about anything.
Here are some different ways a scissor lift can be used:
Underneath inspections. Need to access the underside of a small vehicle, piece of machinery or other device? Special types of scissor lifts, including automotive lifts, are specifically designed to lift cars, trucks and other vehicles.
Animal rescue. Cats love to climb trees – and sometimes, they can't figure out how to get down? Instead of risking it and using up one of their "nine lives," why not just wait around for a scissor lift to help? It happens more often than you might think!
Sports venue setup. Ever wonder who NBA & NCAA officials determine exactly where to set a basketball rim exactly 10 feet off the floor? Scissor lifts are commonly used for this task.
Observation. Sometimes, it's just better in the air up there. And that goes for things like crowd monitoring, security operations and other situations where a "birds-eye" view is desired. Scissor lifts are used by police departments, security firms and other institutions you wouldn't expect!
These are just four ways a scissor lift can be used. In order to excel in any situation on a scissor lift, you need the right training. CertifyMeOnline.net, the online leader in scissor lift and aerial lift training, offers a complete, comprehensive training system for you and your co-workers. Best of all, successful completion of our training ensures instant accreditation – cards can be printed immediately – and the peace of mind that comes with a properly-trained staff. Plus, we're much more affordable than outside training companies.
Check out all we offer on the CMO contact page, or call our aerial lift & scissor lift safety specialists directly at (602) 277-0615.
Thanks for reading the CMO blog!